Description
Mahasiddha, the Great Perfection Pendulum 
Pendulum + 22 labels + Manual in pdf + Dowsing chart-Sheet in pdf (IN ENGLISH)
handcrafted one by one, unique
Pendulum properties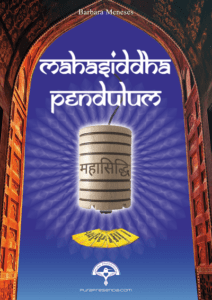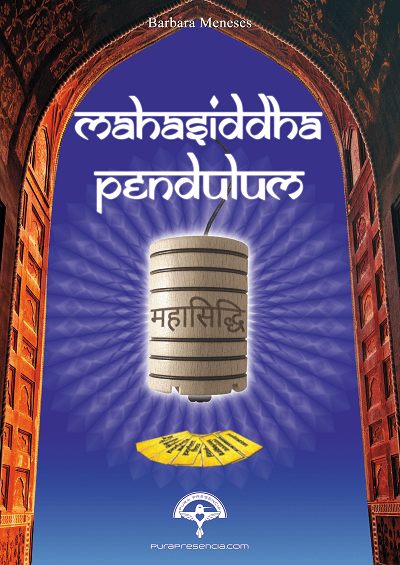 The Mahasiddha Pendulum is a new creation of Pura Presencia made in Spain entirely by hand.. "Mahasiddha" is the Sanskrit word that refers to the Great Perfection, the Great Work, the activation of the gifts, talents and powers resulting from our internal and spiritual work. The Mahasiddhas are enlightened and free wise men in the Hindu and Buddhist traditions of India and Tibet, Nepal, Bhutan. The Great Work is the result of the Inner work of alchemical transmutation performed by all traditions of the world who contemplate the perfection of Human Nature recovering and actualizing its true Nature, unfolding its many gifts and talents for the highest good of all.
The Mahasiddha pendulum is a version of Tibetan prayer wheels and a perfected variation of the classic shape of the pendulum called "Metutelet" but with important differences in terms of shape and content, designed by us at Pura Presencia in a totally handmade and unique way. (Each pendulum is unique and exclusive, no two are alike).
Our pendulum has six Isis batteries and a load of physical-energetic-spiritual remedies that allow radiating the highest vibrations such as Divine Light. the Pure Gold Vibration, the Pure Centering Vibration that we study in our Level 2 Online course (Mental Dowsing, Vibratory Radiesthesia and Pendulum Healing).
The Mahasiddha has two working positions depending on how we slide the cord through one end of the pendulum or the other. On the smooth surface, we can use the tool as a mental dowsing pendulum, while on the other dented surface, we can radionically emit the vibrations contained both inside the pendulum load and the vibrations emitted by each of the labels provided in the kit.
The six Isis batteries allow the tool to work with the radiant vibratory force of the six, connected in Pythagorean numerology with harmony, male and female balance, perfection, healing, among others.
The pendulum emits the base radiesthetic color of WHITE, with a sub-band of Indigo. We also find the Gold vibration due to the pendulum charge. White is a universal balancing color, indigo nourishes our third eye and inner vision and perception. The Gold vibration nourishes our aura and centers it in the Source.
The 22 labels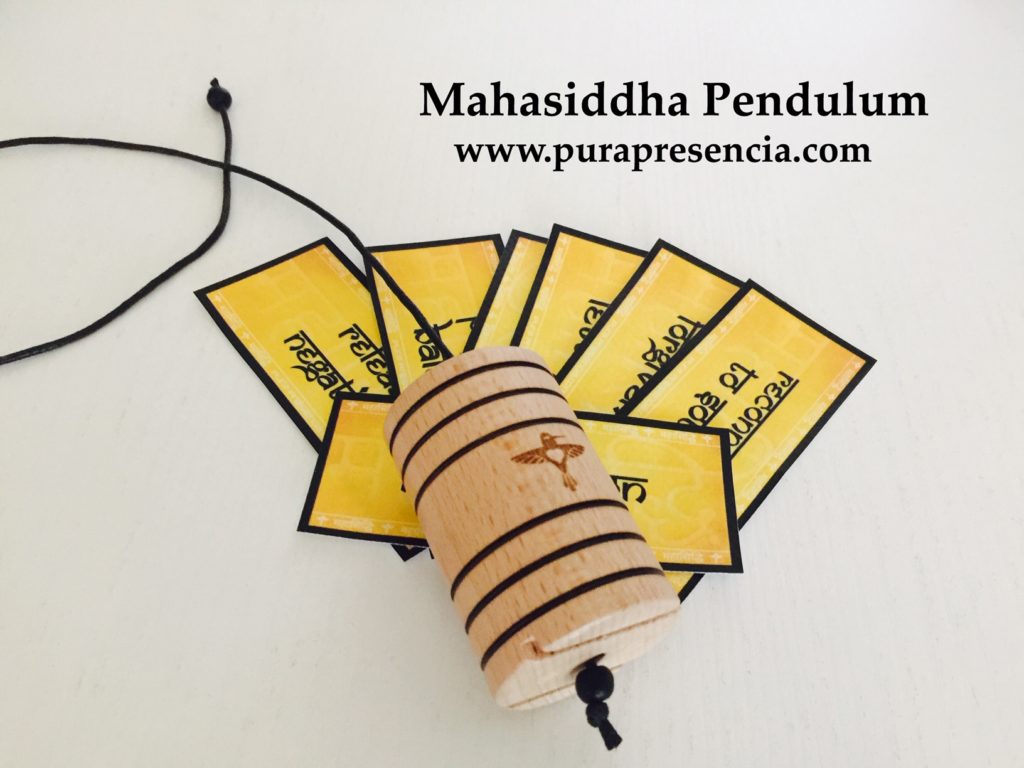 The pendulum is accompanied by 22 labels of a special fabric that can be washed with a soft cloth to remove residue or dirt. Each tag is energetically initiated and tuned to the energies and frequencies associated with the meaning of each card. A very special vibratory work has been established to enhance these labels and thus facilitate the work of the dowser.
Each label is empowered by the vibration of Mahasiddha, the Great Perfection, so when working with the label of Divine Light for example, we work on the Great Perfection of Divine Light, which allows us to use the Light in such a way that it enhances our internal work, our Great internal Work, in perfection.
Thus each one of the labels is capable of working the different octaves of each vibratory frequency. Peace, for example, can be worked in a simple way and sublimated to the highest levels of that very Christic vibration.
The labels included in the pendulum kit will allow us to: cleanse the aura, enhance the elimination of blockages, attachment ties, negativity, transmit Divine Light, Divine Love and other light vibrations, as well as provide protection, inspiration, purification, etc.
For reasons of copyright and protection of our creative rights, we do not mention the 22 labels whose properties have been carefully selected.
In short, the Mahasiddha pendulum:
The Mahasiddha pendulum measures approximately 6.8 cm high, and 4.5 cm in diameter.
Inside it has two charges with physical, energetic and spiritual ingredients with properties such as the Pure Centering Vibration, the Gold Vibration.
The six Isis batteries in the pendulum facilitate the work of color transmission, chromotherapy and connect the pendulum with harmony and balance.
In the center of the pendulum is engraved the word "Mahasiddha", Great vibrational perfection with which we have started the pendulum to help raise the vibrational frequencies of the work done with the pendulum and labels.
The pendulum emits the white dowsing color as the base color, being able to oscillate in the color sub-bands depending on the energy-dowsing work that is done.
It has two positions, one to ask and the other to radiate the vibrations contained inside the pendulum as well as the vibrations of the labels started and specifically created to work with this pendulum.
It comes accompanied by 22 labels to work complete and specific sessions.
Manual and dowsing sheet in PDF to select labels and locate points to work on the physical body / aura.
Pendulum main uses:
Clean purify the energy field of people, animals, spaces
Promote the elimination of dense, negative energy, attachments, ties, connections that are not beneficial in people, animals, spaces
Transmit positive beneficial energies, revitalizing people, animals, spaces
Detect the presence / absence of vibrations of each of the labels by testing whether or not such vibrations are necessary.
Enhance mental clarity, states of liberation from attachments, ties
Helps in the elimination-eradication of Magic, dark works.
In one of its positions it serves as a pendulum to formulate questions in Mental Radiesthesia (Yes, No etc).
In one of its positions, it serves as a vibratory and radionics dowsing pendulum to emit vibrations, radiation from the pendulum's charge and specific labels.
Dowsing Sheet- chart in PDF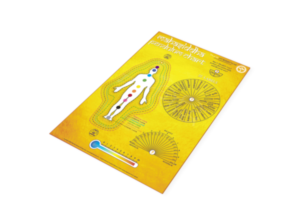 To facilitate the work of selecting the labels, the kit comes with a dowsing sheet in PDF format A3 and Ansi format B (for the USA) with which to work in teleradiesthesia and select the labels we need based on our specific needs / objectives .
Mahasiddha Pendulum Manual in pdf
The Mahasiddha pendulum comes with a 39-page manual in A6 format with explanations about the pendulum, its properties, the properties of the 22 labels, and how to use the pendulum in a basic way. The manual does not constitute a course in dowsing. If you do not have training in dowsing, we recommend that you take a course. We have 2 Level 1 and Level 2 courses that lay the great foundational foundations on which therapeutic dowsing is based.
Pendulum attuned to client
We can attune the pendulum to the user, which will enhance the work with the pendulum and your connection with it. If you wish, indicate your name and date of birth in the NOTES section. If you do not tell us anything, we understand that you do not want it tuned.
Testimonials:
This pendulum is extraordinary !

I tested it on myself this morning and as it indicated that I needed the radiation Clear Negativity on the dowsing chart at the level and position of the heart chakra, I let it spin clockwise

I started visualizing immediately, and it took me back to all portions/time episodes of condensed negativity I already knew and some not, clearing from conception, to birth, to all the maternal and paternal lineages, then to my husband and his lineage, what my daughter had inherited and had to let go off, going very deep and precisely into scenes as if in a movie, a time travel of inherited negativity.. I then cleared everything into the White Light as recommended, then set it on a path to close it and release it, anchored and sealed. For the moment I feel everything moving and being repositionned in all times, spaces and dimensions.

This is amazing/   C. France.

A testimonial directly from India: "Your Mahasiddha pendulum is amazing ! It does have an aura around it. The 22 labels have a very positive energy in them. As I browsed through each of the 22 labels and touched them with gratitude, I started feeling nice as I read out the label names. Truly, you have created an amazing gift for mankind. I am grateful that I could receive it directly from you." M. D/ India.
Barbara Meneses review:
"I've been exploring with this pendulum all summer and doing short sessions with it. I find the tool very versatile and complete. I find myself using it at all times. It has a very bright and harmonious vibration that makes working with it easy. We can work on many questions and our subtle field responds very well to the labels that we diagnose for each session. The work is short, effective and very deep at the same time. The pendulum is capable of going VERY deep even when its use is of elegant simplicity. Its vibrations are excellent Without a doubt a pendulum that will be in my collection of daily work for many years. It is a multi-dimensional tool. It works in multiple simultaneous planes producing very deep corrections and adjustments. A tool VERY blessed by the higher planes to help us in these moments, from Love and Grace ".

"I have worked with the Mahasiddha pendulum , and it has been a great discovery, it is a light pendulum and gives very fast responses. Two months ago I suffered from anxiety of unknown origin, all kinds of symptoms such as drowning, tachycardias , dizziness in the crown and loss of balance. when I felt strong I took this pendulum and worked on it, I discovered that I had a black magic and defragmentation of the soul. I had to work in two sessions, the truth is that it has been a challenge for me because at first I was a little scared and all this caught me very surprised. To tell you that today I feel much better and I am reconnected with my own essence. " Marta, Madrid, Spain

"The Mahasiddha pendulum belongs to the new category of pendulums launched by Barbara, this genius friend and helper of ours, who is and lives among us (beware Barbara, this is not compliment!) with her new creations. Among the three pendulums she has presented to us so far, Mahasiddha, Rahma and Oniris, I believe that Mahasiddha acts as an emergency pendulum, and not only that. Although I would say a little harsh and abrupt, without much politeness when it enters the energy fields, it soon shows its beneficial, healing and protective effect. Personally I use it as a "first approach" pendulum in my tele-treatments and I expect to hear from my patient "what did you do to me" or "how did I spend a whole day from this!" or "thank you very much, I will not continue" or "thank you very much, you helped me and you help me unimaginably, to continue, please". Almost so I think the divine adventure of healing begins, where Radiesthesia or Dowsing is the shortcut to the path. This is a motto I use often. Thank you very much Barbara! Keep creating!"  F. Greece
FUTURE DEVELOPMENTS
♦ We are planning to release new tuned and initiated labels with different vibratory properties to complement and expand the work with the Mahasiddha.
♦ We are planning to carry out a Mini Online Course on the Mahasiddha Pendulum. We will announce it on our Online Courses page.
Important: We do not advise the use of dowsing tools to people with psycho-emotional imbalances and to those who have not received adequate training in dowsing. We decline any responsibility for the use / misuse of these tools.
COVER PHOTO: The engraving with the word "Mahasiddha" in Sanskrit on each pendulum is more subtle than on the cover. Pendulums handmade.
VIDEO PRESENTATION 
Product Details
Beech wood pendulum handcrafted in Spain, exclusively by Pura Presencia ™
Pendulum height: 6.8 cm approx. Diameter 4.5 cm.
22 labels in ENGLISH on special colored fabric physically, energetically and spiritually attuned
Dowsing sheet in pdf. In A3 and Ansi format B formats
Manual in pdf. 39 pages A6 format
Possibility to have the pendulum  attuned to the user (Write us in the NOTES section when making a purchase with the person's name, surname, date of birth).

-An exclusive and Original Pura Presencia pendulum for you-
  product manufactured in Spain by concious loving artisan hands.
The Mahasiddha pendulum, manual, sheet and labels are an ORIGINAL idea of ​​Pura Presencia and are legally registered to preserve our copyright and copyright as well as all creative work of Pura Presencia on this website. Pura Presencia ™ is a Registered Trademark.
Notice. Fraudulent copies of this material will lose their vibrational quality and sadly transmit the vibration of fraud. an energy of very low vibration and integrity.