Description
Two sides Dowsing measuring bar (Wood)
We have created this measuring bar at Pura Presencia due to the need we have to always keep on testing. This bar can be hung (we do not include hanging pieces) on he wall on the side of the thermometer, to dowse vertically from 0 to 10. This thermometer can help us dowse the levels of intensity or degrees of anything and it can also be a regular 0 to 10 scale. The scale can be modified by our intention by stating to our Subconscious mind and/or guiding system that we will be using percentages, or scales from 0 to 100, 0 to 1000 etc.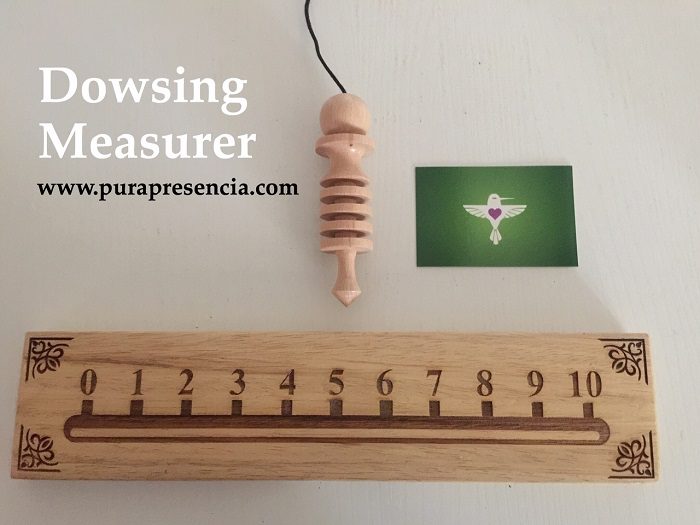 On the other side of the bar, as shown in the second picture, there is a normal scale from 0 to 10 which can also be mentally transformed into percentages or different measures.
We have found this bar to be very user friendly in our "therapist" room when working with tele-radiesthesia or with clients next to us. It is an item that does not "disappear" so easily as a paper Dowsing chart that can be hidden under our papers. We can hang it on the wall or else we can have it stand up horizontally on our table.
PRODUCT DETAILS:
Samba wood bar, treated and varnished, engraved in two sides. Hand made by artisan hands, please allow imperfections
Measurements: 30cm long, by 7cm wide and 1.7 cm width or thickness of wood.

Hand made by Pura Presencia™ with love and consciousness