Description
Arigato, the Gratitude pendulum
Gratitude is one of the highest vibrations there is. Those who use the Hawkins scale of consciousness levels, test that gratitude vibrates around 900 points, above the state of Enlightenment!
Being able to generate the vibration of gratitude in our lives causes an enormous transformation in our vibratory rate at the cellular and spiritual levels, in our micro-cosmos and in the macrocosm around us.
We have created the Arigato pendulum in honor of a Japanese expression coined by a billionaire who believes that his fortune has been generated precisely by cultivating Gratitude for everything that enters and everything that leaves his life, the concept of "Arigato in, Arigato out".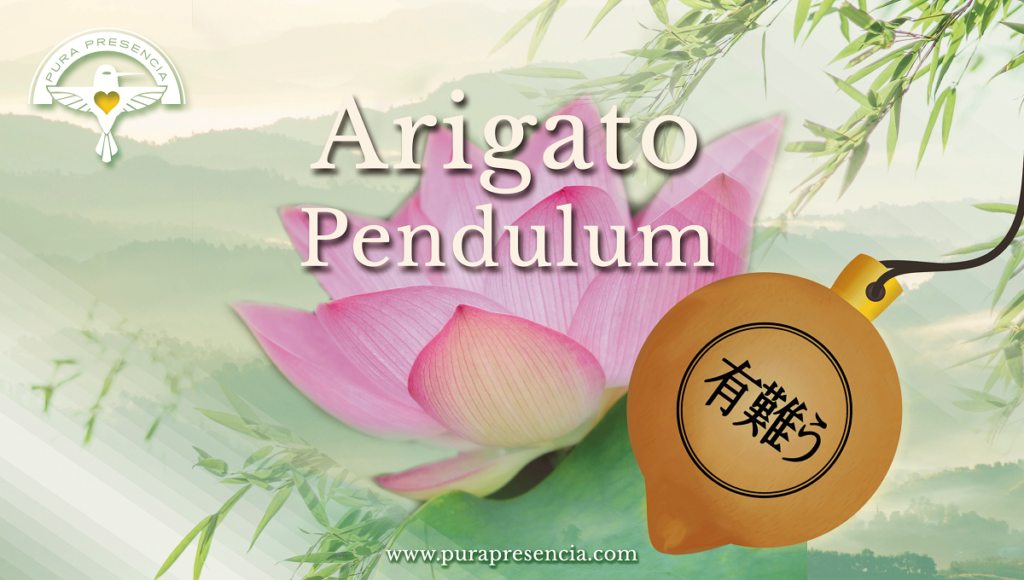 Pendulum Properties
Transmit and radiate the vibration of Gratitude
The pendulum helps us clear blockages, resistances, sabotages, errors of perception in relation to gratitude / ingratitude
It helps us to infuse objects, crystals, essences, remedies, with the radiation of gratitude
It allows us to clean spaces and raise their vibrational frequency by introducing the radiation of gratitude.
It allows us to test in Vibrational Dowsing, the presence / absence of the radiation of Gratitude where we focus.
Gratitude is the most powerful vibrational tool to fast track the flourishment of our abundance and prosperity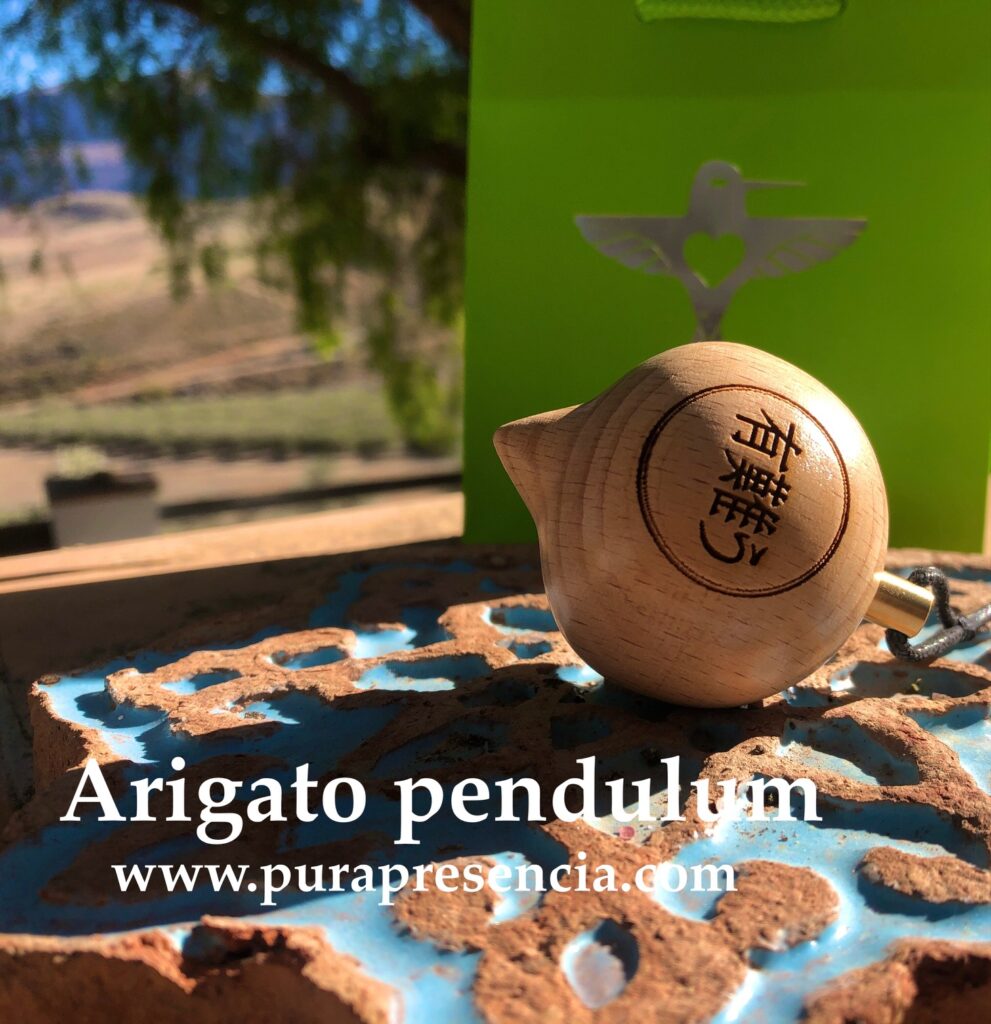 Base radiesthetic color:
The Arigato emits the base dowsing color of WHITE, which is the radiation-color of Gratitude.
Pendulum Manual
The pendulum is offered with a specific Manual in PDF, where we discuss ways of working with the pendulum and offer a series of suitable commands for different possible options.
Attunement of the Pendulum to its owner
By way of offering, we can tune the pendulum to its owner. To do this, write us your name, two surnames, date of birth in the NOTES section in the shopping cart. We are usually quick to send packages then if you forget to write it we will understand that you do not want the pendulum to be tuned and we will send it without it. It is not necessary to attune the pendulum so that we can work with it. But we have seen that a greater affinity is generated between the person and the pendulum.
PRODUCT DETAILS
Pendulum, beech wood and top in brass
Manual Arigato the Gratitude pendulum PDF English 30 pages A6 size
Manual Basic therapeutic pendulums Pura Presencia PDF, English.
Possibility of attuning the pendulum to its owner (please write your full name, date of birth in the NOTES area in the shopping cart).

A Pura Presencia™ product made with Love and conscious intent for the highest good of all