Description
ACTUALIZED May 3rd 2022 indluding our latest Pura Presencia Pendulums "Heart Chakra and Second Chakra" and our BAJ "Healthy Lungs"
Dowsing Catalog of Pendulums May 2022 Pura Presencia BAJ
When you want to select a pendulum from our store or any other store, or focus on a course, a book ask the following question:
Which pendulum if any from this site can benefit me, my family, clients in the short, medium, long run?
this will ensure you do not purchase due to commercial or marketing issues but from your own needs.
We are the only online shop doing this for our clients, it takes great effort to create and keep actualizing these charts,thanks for your appreciation.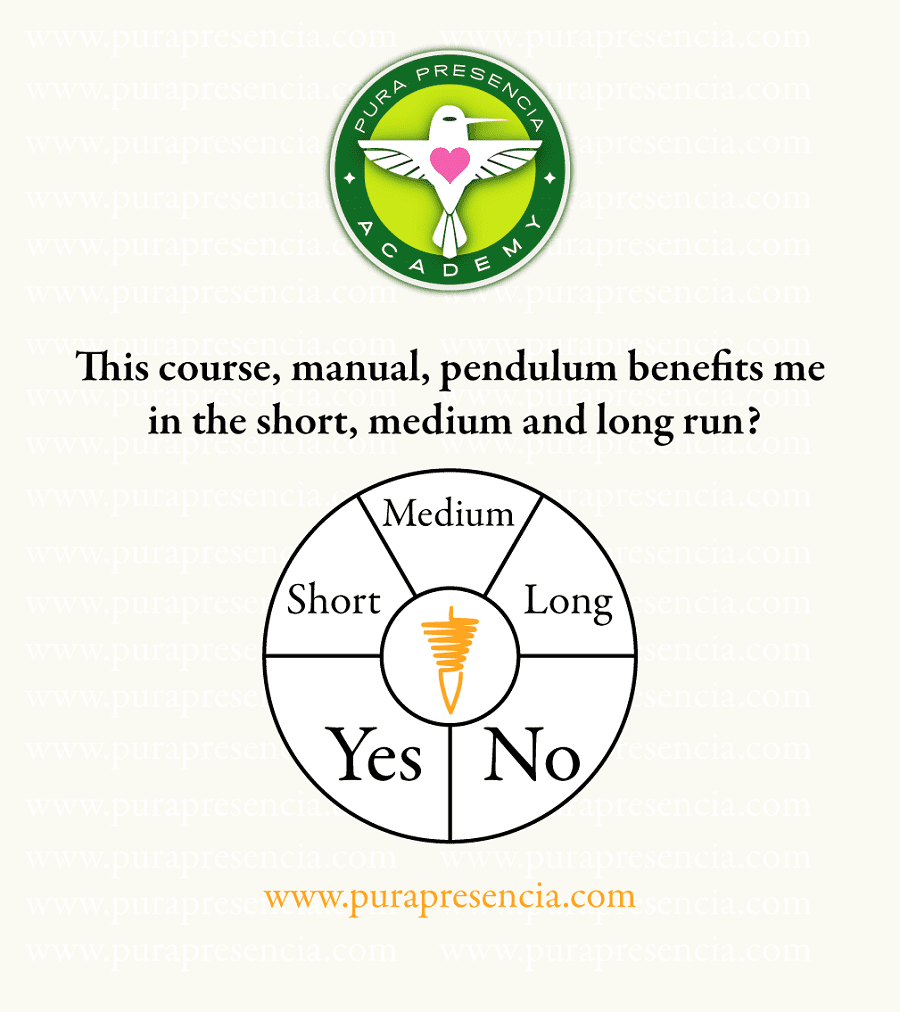 You may use this Dowsing chart to ask any question about our courses and other material. In such a way you will make a more empowered decision based on your inner guidance, not so much on marketing criteria, a courtesy of www.purapresencia.com