Description
Christ acid attunement
The Christ Acid is an excellent spiritual vibration or technology for deep cleansing and purification. Its penetrating action is similar to the work that an acid performs in the world of form, that is, it dissolves. In this case, we can use this attunement in our dowsing sessions or other energy therapies such as massage, Reiki, etc., to help us:
Releasing stagnant dense energy that needs to be released (not understood, or processed)
Undo subtle prisons, oppressive forms of control
Undo moorings, ties, ropes of attachment
Deep clean our energy field
Clean spaces
Clean objects
NOT VALID FOR:
Charging or infusing crystals, oils, flower essences
The Attunement
Transmission of the attunement (only for the buyer of the same) in the distance, generally in less than 48 hours after the reservation of the attunement. We need the name, surname, date of birth of the recipient. It is not necessary to be connected via the internet for the transmission. The person may be sleeping (due to time differences) or doing their daily chores during the transmission of the attunement.
You will receive the Diploma, Manual and confirmation of the attunement after holding it.
PDF MANUAL
The attunement is accompanied by a simple and basic manual with instructions on how to activate the initiation and how to work with it in an elementary way. Each person will use the initiation according to their therapeutic or dowsing training, following her work protocols.
Attunement combinations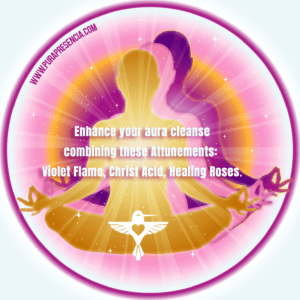 We can combine attunements as you can read in our BLOG post.
The Christ Acid attunement works wonderfully in combination with the Violet Flame Attunement and the Healing Roses.
PRODUCT DETAILS
Attunement in the distance celebrated in less than 48 hours (except holidays, vacations) from the purchase of the product (An attunement for one person, the buyer)
Basic manual 5 pages in English PDF with activation instructions and basic elementary use. (It is not a course)
Diploma in PDF.
Please Indicate in the NOTES section when placing the order your name, surname, date of birth (without this we cannot initiate the person).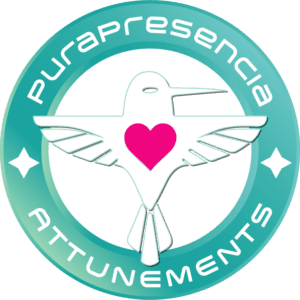 An original Pura Presencia ™ product created with full love and conscience for the highest good of all.