Description
Crown chakra pendulum
A Pura Presencia pendulum for the Crown chakra, the Sahasrara center, the seventh and highest of the main chakras of the human and animal subtle anatomy. This pendulum has been created in the form of the Mermet pendulum, in honor of the French abbot and dowsing expert Abbé Mermet. The shape has excellent radiating and focusing energies due to its shape (round and pointy at the base) inside the pendulum there is a series of ingredients that nourish the seventh chakra and help us work with the crown chakra issues, mainly connected with accessing our higher aspects, awakening wisdom and expanding our consciousness.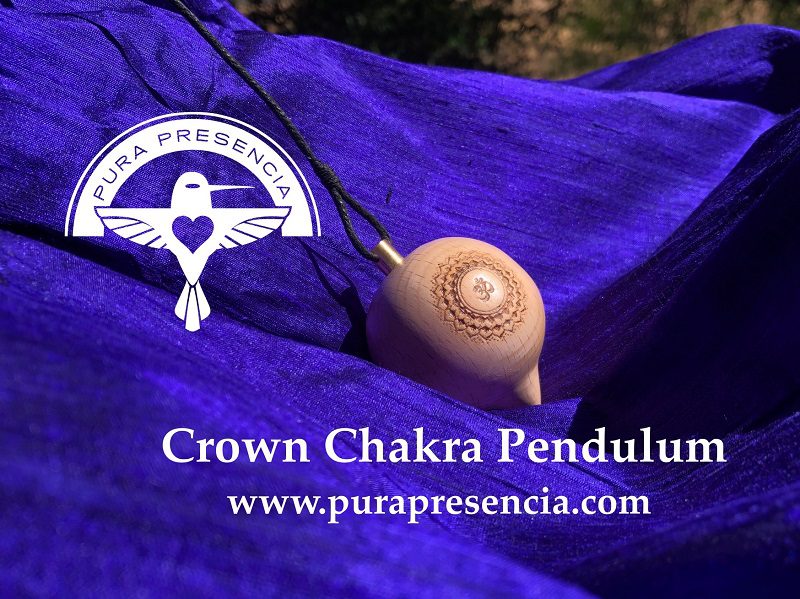 Among one of the main ingredients is one that generates a powerful charge of Pure Centering Vibration (spiritual gold) which has the capacity to center, align ourselves in our axis and connect us with supraconsciousness. (We study this radiation in our Level 2 of our Online Course in Mental Dowsing, Vibratory Radiesthesia and Pendulum Healing).
Manual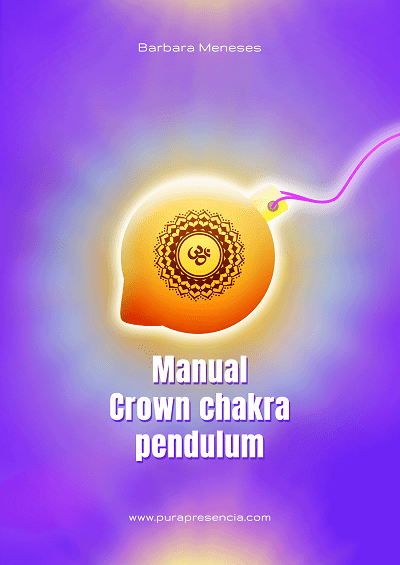 The pendulum comes with a basic manual in PDF A6 format 27 pages with basic guidelines. We are also preparing a more in depth manual and dowsing protocol with Dowsing sheet chart to analyse the issues related to this chakra and be able to provide chakra dowsing sessions. You will find this manual when ready in our Manuals section in this page.
Attunement to the pendulum
The pendulum can be attuned to its future owner. Please provide the names, date of birth of the person upon purchasing the pendulum in the area for notes in the shopping cart.
PRODUCT DETAILS
A pendulum created by Pura Presencia
Beech wood pendulum entirely by hand, accepts imperfections, brass pass-cord
Measurements approx: 7cm height, 6cm width and 45 grams weight.
Basic user manual PDF, English format A6 pages 23
Possibility to attune the pendulum to its owner (indicate in the Notes section in the shopping cart the name, surnames, date of birth of the person).