Description
Etheric Crystals Attunement
This attunement allows you to channel in a stronger way, the energies of the following Crystals in your Dowsing or healing practice:
Apophyllite, Amber, Amethyst, Aquamarine, Aventurine, Alexandrite, Amazonite, Azurite, Bloodstone, Boji stones, Carnelian, Chrysocolla, Chalcedony, Charoite,Citrine, Clear Quartz, Double Terminated Clear Quartz, Crystal, Diamond, Fire Opal, Fluorite, Heliotrope, Gold Calcite, Pink Beryl (Morganite), Blue Lace Agate, Botswana Agate, Green Calcite,  Single Terminated Clear Quartz Crystal, Emerald, Hematite, Indigo Gabbro, Kunzite, Kyanite, Labradorite, Larimar (Atlantis stone), Red Jasper, Malachite, Moqui marbles, Rose Quartz, Ruby, Sodalite, Turquoise, Red Garnet, Jade, African Jade, Lapis Lazuli, Moldavite, Moonstone, Obsidian, Apache Tears (obsidian), Snowflake Obsidian, Peridot, Pyrite, Pyrite Sun, Blue Sapphire, Yellow Sapphire, Black Tourmaline, Violet Tourmaline, Pink Tourmaline, Sugilite, Rhodochrosite, Tektites, Ruby-Zoisite,Tanzanite
This attunement allows you to prepare crystal essences with water, crystal oil essences, you can impregnate objects, areas of your home, your garden, your energy field with the specific vibrations of these crystals.
Explore this attunement, the sky is the limit! Get to know these stones from a vibrational perspective.
PLEASE NOTE:
These attunements are purely spiritual-energetic-vibrational transmissions.They are NOT a course in Dowsing or a Course in Energy therapies on how to channel energies, transmit energies. We understand that those booking these attunements already have an understanding of what an energetic transmission-attunement is and what they can do with it.
If you need further clarifications after booking an Attunement, you can book a 30 min mentoring session with us on this LINK.
Product details:
Attunement performed at a Distance, manual and diploma.
We need your full name,  date of birth and current location. The attunement will be performed in the following 48h after booking it. Make sure your email is correct or else we cannot reach you.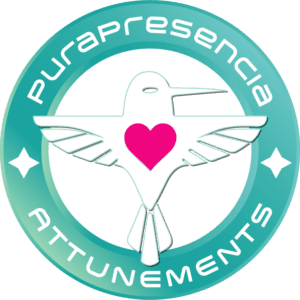 An original Pura Presencia ™ product created with full love and conscious intent for the highest good of all.