Description
The Flower of Life Pendulum 24 K Gold plated
This pendulum combines the power of the Isis shape pendulum, with the power of the Flower of Life and the power of the Herkimer diamond known to be very helpful when working multidimensionally.
This pendulum is a mental dowsing tool which is enhanced by the power and clarity of the Herkimer diamond amplifying our intentions when transmitting radiations.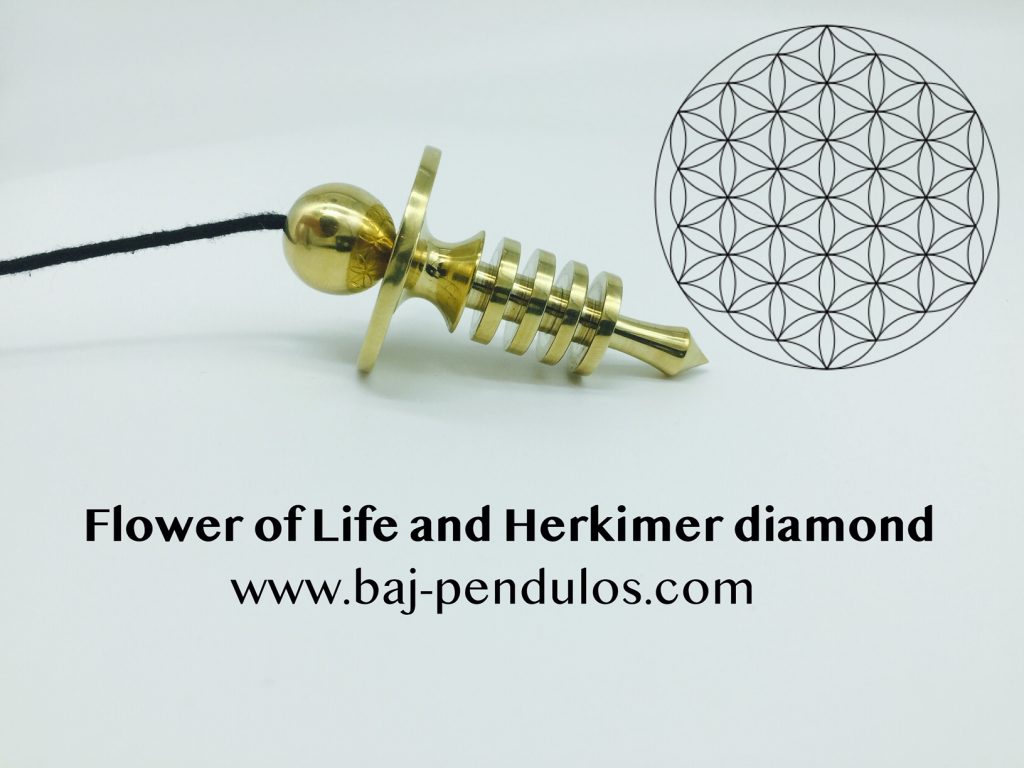 The pendulum was developed by BAJ Lab in collaboration with dowser and energetic practitioner Edyta Ostrowska. According to her, this pendulum can work very well with the DNA and other deep pendulum healing work.
You can use it as an enhanced Isis pendulum, drawing from the Sacred geometry teachings embedded in the Flower of Life and the potency of the Herkimer diamond.
Legal notice: Pendulums are not medican equipment nor substitutes to proper medical care shall you require so.
Product details:
24k Gold platted Brass pendulum. Size: 7cm long,  Weight aprox. 80 gr comes with a hard jewelry box