Description
Gold Reiki attunement
This attunement is for those having already been initiated to Reiki or else for those wanting to have a taster of the Reiki energies with this particular golden flavor.
Reiki Gold can be used in combination with classical Reiki or else a stand alone energetic transmission.
Gold is one of the highest vibrations in the Universe and helps us center ourselves in our Divine Essence.
PLEASE NOTE:
These attunements are purely spiritual-energetic-vibrational transmissions.They are NOT a course in Dowsing or a Course in Energy therapies on how to channel energies, transmit energies. We understand that those booking these attunements already have an understanding of what an energetic transmission-attunement is and what they can do with it.
If you need further clarifications after booking an Attunement, you can book a 30 min mentoring session with us on this LINK.
Product details:
Attunement at a distance performed within the following 48h after the purchase. Manual in pdf and diploma.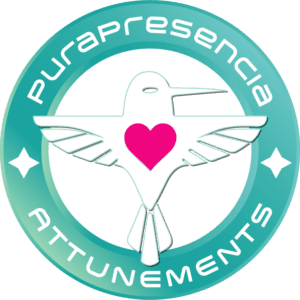 An original Pura Presencia ™ product created with full love and conscious intent for the highest good of all.