Description
Corona Virus Dowsing Protocol Manual
(Manual + dowsing chart in PDF)
We have prepared this Dowsing Protocol to help those who wish to support and accompany their clients, family, friends during the process we are experiencing related to the Corona Virus  pandemic outbreak, with dowsing, pendulum healing work.
Remember that our support is purely energetic, subtle, emotional and supportive.
In this document we analyze what Corona Virus is and what its main implications are at the bioenergetic level, as well as the consequences derived from the measures being taken to contain the situation.
We also analyze possible yet not so visible components related to the symbolic causes that may have caused this situation in the community as well as the unresolved internal conflicts that may place some people in a position to resonate more with this condition.
The manual contains TWO dowsing work protocols in which the most important dowsing search parameters have been fully covered in this case as well as the provision of bioenergetic and dowsing support solutions to help our clients or recipients of a dowsing session.
The document contains Dowsing commands specifically designed to help work the issues covered in the protocol from a dowsing and pendulum healing perspective with valuable information regarding Vibratory Radiesthesia. (2 specific treatments with the Universal Pendulum included).
We also include a symbol of auric protection to trace over the aura.
In the manual we mentioned some beneficial pendulums to work on this topic following the protocol and we analyzed the most beneficial radiesthetic colors. We also offer two treatments with colors to help us stay energetically strong when we have not yet been infected and to support at a distance those who have already been infected by means of a treatment with radiesthetic colors with the Universal Pendulum.
Dowsing chart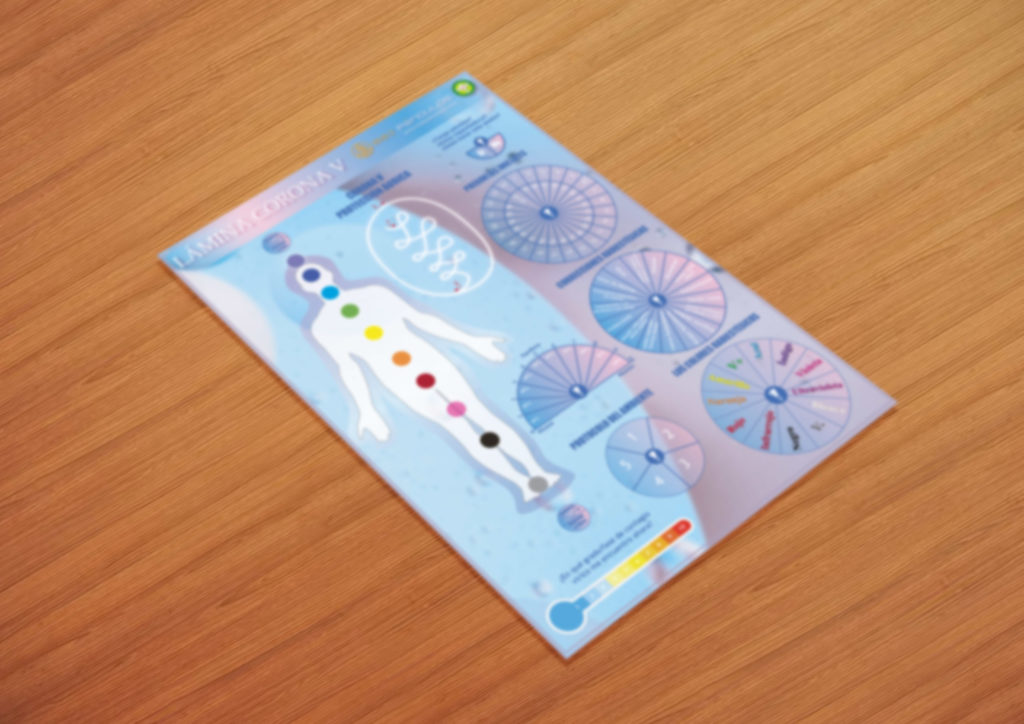 Along with the Manual, we offer a dowsing chart in PDF in A3 format (Europe) and Ansi Format B (USA, USA), with simple quadrants in order to locate the points addressed in the protocol quickly.
Legal Notice: The use of dowsing is NOT a substitute for medical care needed by someone with a clinical condition. We do not recommend the use of dowsing for mentally and emotionally unbalanced people. For legal purposes, the content of this information is purely fictional and entertaining.
RECOMMENDED RADIESTHETIC INITIATION
We recommend accompanying this manual with the Ultra White Radiesthetic Attunement.
A FREE BIOENERGETIC MUSIC TO HELP THE CORONA V BY Pura Presencia 
PRODUCT DETAILS
PDF manual in A6 format, pages 97.
PDF protocols extracted from the Manual in A4 format to facilitate printing (An authorized copy only for the personal use of whoever buys this product).
Dowsing chart in color A3 and Ansi Format B