Description
Moringa pendulum tree of Life
Nourishment- energy- Detox
Moringa Oleifera is a deciduous tree, also called Ben, native to North India although it grows elsewhere. It is popularly known as the "Tree of Life", also as the "Tree of Liberty" because due to its nutrients present in its leaves, pods and seeds, it is considered a nutrient superfood capable of solving problems of famine in the world, if it were planted and cultivated in such a way that the most needy populations had full access to the benefits of this tree.
The Moringa pendulum has an internal charge or filling of ingredients composed of Organic Moringa Oleifera, the purest grade physically and vibrationally that we have been able to obtain.
In addition, we have added a charge of an ingredient that produces the Pure Centering Vibration (PCV) and that increases the vibrational frequency of Moringa Oleifera by adding the Gold Vibration, the PCV that we study in our Online Level 2 Mental Dowsing, Vibratory Radiesthesia and pendulum healing course,which aligns us in our cosmo-telluric axis, centers us and connects us with our higher aspects and with Source.
We have created this pendulum to harness the superpowers of Moringa to Nourish, Energize, Detoxify the body.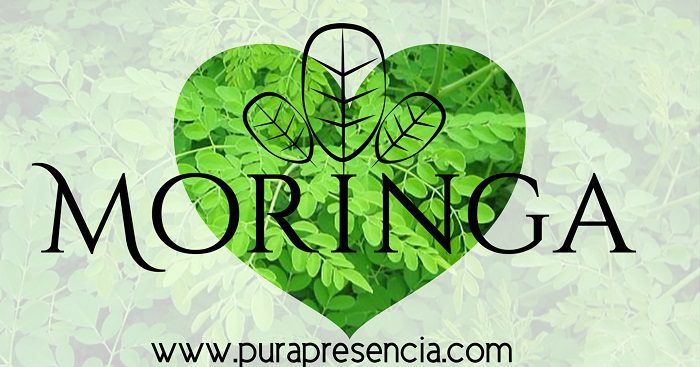 Properties  attributed to Moringa
Contains all essential amino acids
Large amount of anti-oxidants helps with free radicals
Natural anti-fungicide
Natural antibiotic
Natural anti-inflammatory
May help those with kidney stones
It is diureic-purifying
May help balance triglycerics, cardiovascular conditions
It can help in cases of diabetes, blood sugar levels
It can help in cases of anemia
It can reduce excess acids in the stomach
Can help the liver, liver detoxification
It can help in cases of asthma, breathing
It can help the central nervous system, sleep disorders, cramps,
It can help in cases of arthritis, osteoarthritis
It can help in cases of allergies, respiratory
It can help in cases of migraines, headaches
It can help in cases of constipation
It can help in cases of gastroenteritis
Provides essential vitamins and minerals
It can help us recover after physical activities such as sports
It can help our muscles, general strengthening
It can promote natural regeneration functions and thus help in rejuvenation projects (we do not promise anything, we only inspire to focus our sessions).
Can promote the detoxification the removal of toxins of the organism
Great cantities of Chlorophyll.
Contraindications
Traditionally, Moringa is not recommended for women wanting to conceive a baby, yet once they are mothers, Moringa is excellent for helping them breast feed as the quality of their milk is enhanced by the intake of Moringa.
Shamanic properties of the pendulum
We can use the Moringa pendulum on a shamanic level, connecting with the elemental force of Wood, the Moringa Tree, Mother Nature and the wisdom of all trees, since they are usually "networked" and accumulate much wisdom and ancestral information. .
Likewise, due to the presence of the PCV, we can work to focus energetically and connect with the Tree of Life on a spiritual and energetic level, which can help us harmonize with the elemental forces, the ancestral forces, the spiritual forces connected with the Tree. of the life.
We can "travel" in a shamanic way or in our consciousness by asking a question and requesting that the answer be shown to us clairvoyantly when we know how to do it.
The vibrations of the pendulum calm, serene, reconnect, harmonize with Nature.
HOW TO USE THE PENDULUM
The pendulum is a vibratory dowsing tool. Its shape is the classic Mermet pendulum shape, a variation created by Pura Presencia.
The pendulum is used to transmit the vibrations of the load inside it, the Moringa load and Pure Central Vibration.
We place the pendulum over the area that we have detected that needs to receive radiation from the Moringa and PCV or, failing that, in the solar plexus, which is the optimal entry way to transmit radiation with this type of pendulum with a load of remedies inside.
We can give a dowsing command such as:
-Transmit to the area (s) in need the charge of remedies from this pendulum in its purest form and most convenient dose at this time for the highest good of my client in all times, spaces, levels of my being (my client´s needs) where needed, thank you.
We let the pendulum swing transmitting until it stops. We end "anchoring and sealing" with a hand gesture over the area, thus instructing the energy system of the person or animal that this energy and transmission are available ONLY FOR HIM and that they will not dissipate in space.
Teleradiesthesia
We can work with this and all the pendulums in our collection in tele-dowsing mode, dowsing in the distance. For this, the dowser will do it according to his training in dowsing. (In our Online Dowsing courses you learn to work in this way).
Animals, plants
We can transmit when we test it necessary, the vibration of the Moringa pendulum to animals, plants, water, food. To do this, we place the pendulum on the surface to be recharged and we give the instruction mentioned above, adapting it to each case. This way of transmitting radiation to water, for example, can be very useful when we want to vibrationally  assist animals that are not so open to receiving remedies in any other way.
LEGAL NOTICE: Pendulums are not a substitute for the medical care required by those with a clinical or medical condition.
PRODUCT DETAILS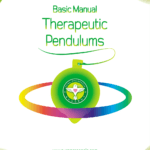 Pendulum beech wood, handmade one by one, engraved with the word Moringa
Approximate measurements 5cm high by 5cm wide at its widest parts.
Includes Basic Manual for the use of Pura Presencia therapeutic pendulums in English PDF.20 pages A6 format

A product made by Pura Presencia™ with loving and conscious hands with greatest respect Mother Nature and the Tree Kingdom