Description
Root chakra pendulum
A Pura Presencia Pendulum in the form of Mermet, in honor of Abbot Mermet created with an internal load of ingredients that vibrate in harmony with the Root Chakra and help clean it, raise its vibratory frequency, harmonize it in bioenergetic sessions with a pendulum.
The Root Chakra pendulum is accompanied by a simple manual with basic instructions that do not replace the dowsing training that those who use these tools should have.
Pendulum´s properties:
Allows you to work on dowsing sessions focused on the chakras, specifically the root
It allows to clean the root chakra, the lower zone of the subtle body of the person and/or animal, and the energetic roots that connect us to the
ground
It allows us to work our rooting to the ground.
Allows gentle activation of Kundalini energy
It allows to release energy blockages, crystallizations in the root chakra and associated physical area.
It allows working with a pendulum on issues related to the root chakra: survival, sense of belonging, abundance, prosperity, incarnation to Earth, sexuality, vital energy, etc.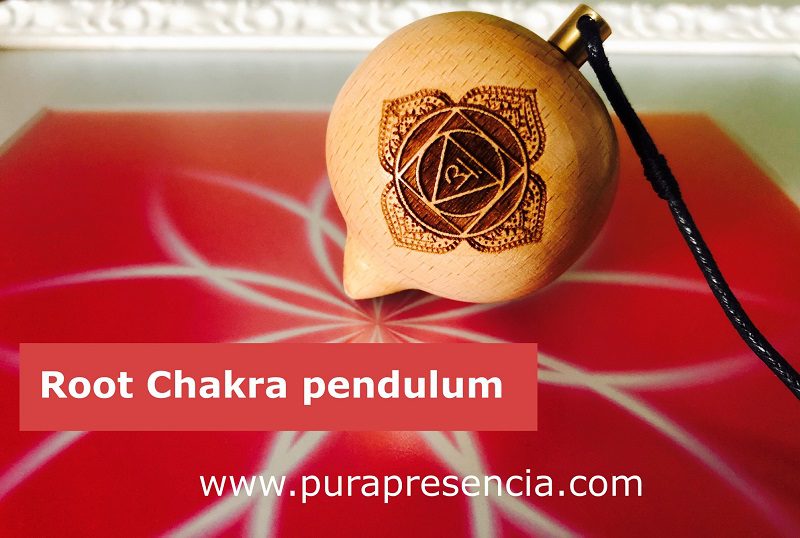 When testing this pendulum prior to launching it, I found it to be very quick and responsive. it balanced and harmonized my root chakra very quickly and I could feel a deep grounding of my energies. This is a MUST for Dowsers as we all need to have a very strong foundational center, such as the first chakra with opened elimination channels to be able to work effectively and safely in our Dowsing sessions". Barbara Meneses
PDF Manual
The pendulum comes with a simple and very basic 20-page manual with elementary instructions. PDF, English. The manual is not a dowsing course nor is it a substitute for proper training in this art.
The Muladhara root chakra Manual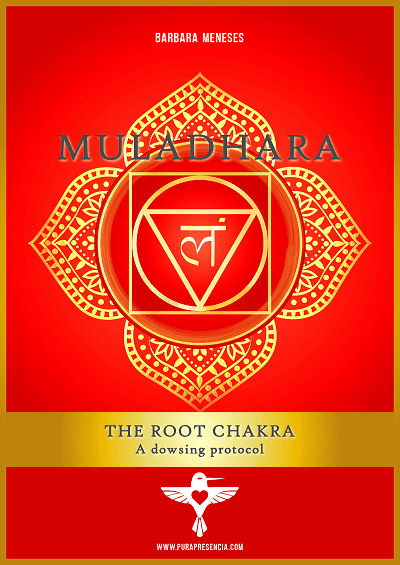 Parallel to this pendulum, we have created a separate product, The Muladhara Manual, the Root Chakra, with a dowsing work protocol to address the cleaning, harmonization and analysis of this chakra in our dowsing sessions. This manual is accompanied by a sheet to facilitate our navigation through the protocol. You can purchase it separately at this LINK.
AUDIO PRESENTATION
PRODUCT DETAILS
Beech wood pendulum with metal tip to pass cord

Measurements approx: 7cm height by 6cm width. Weight:45gr

Simple Manual of the Pendulum in PDF, English 20 pages. A6 format
Possibility of tuning the pendulum to its owner (indicate in the Notes section in the purchase cart name, surnames, date of birth).

An original Pura Presencia ™ product created with full love and conscience for the highest good of all.