Description
Second chakra pendulum. pelvic, sacral chakra, Svadhisthana
Pendulum handcrafted one by one by Pura Presencia with a charge of internal remedies that nourish and help harmonize bioenergetically and spiritually the chakra system, specifically the second chakra, the pelvic or sacral chakra.
The pendulum is in the classic shape of a Mermet, a pendulum with a dual ability to radiate and focus energy through its tip.
With the pendulum we can work on all matters connected with the second chakra as we may have studied in our different therapies or modalities.
The second chakra is related to creativity, emotions, the female and male reproductive system, our feminine, maternal side, our relationship system. It is also a chakra connected to the Subconscious, the world of dreams. The phase of development in humans connected with this chakra is from 7 to 14 years.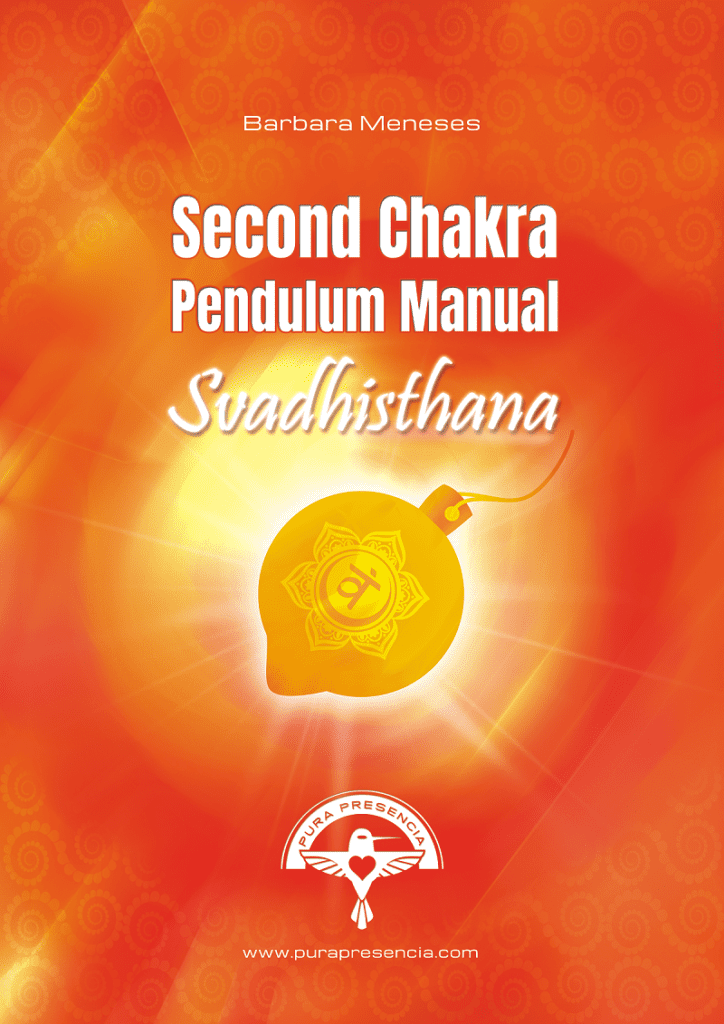 Manual:
The pendulum comes with a basic manual. We are preparing a deeper Dowsing manual for the second chakra with a dowsing protocol and dowsing sheet chart. Stay tuned in our Manuals section.
Properties of the pendulum
Helps cleanse the second chakra
Helps harmonize the second chakra
Helps energetically nourish the second chakra
Helps enhance the positive qualities of the second chakra such as creativity
Helps balance our emotional body, our emotions
Helps to work with the etheric body
Helps work with the chakra system in higher octaves on a multidimensional level
Work creativity in tandem with the laryngeal chakra (we plan to release a pendulum for that chakra).
Helps harmonize our relationships
Helps to work energetically and spiritually with issues related to sexuality
Helps harmonize our relationship with motherhood, the mother, the divine feminine
Others: helps to work energetically with matters related to this chakra
PRODUCT DETAILS
Beech wood pendulum with brass metal tip to pass cord. Engraved the second chakra symbol

Measurements approx: 7cm height by 6cm width. Weight:45gr

Simple Manual of the Pendulum in PDF, English 28  pages. A6 format
Possibility of attuning the pendulum to its owner (indicate in the Notes section in the purchase cart name, surnames, date of birth).

An handmade original Pura Presencia ™ product created with full love and conscience for the highest good of all.