Description
Pendulum + Manual in Pdf, attunement to the pendulum
SPIRITUAL AWAKENING, EXPANSION OF CONSCIOUSNESS, ASCENSION, HIGH  ENERGY
Ever since I started my Spiritual journey, the gentle subtle presence of Shambhala has been around me, bringing insights, synchronicities to my journey of awakening and unfoldment. It was the gentle whisper of Shambhala that gave me the idea to create this pendulum. Barbara Meneses
The Shambhala pendulum has been created as a tool of Spiritual dowsing, in honor of the mythical realm of Shambhala, known to be hidden somewhere in the Himalayas and/or the Gobi Desert
Some sources consider Shambhala as one of the first points of incarnation on Earth, one of the first rings of the Tree of Life and therefore it would be a place that holds the memory of the Divine plan and our higher purpose or soul mission.
Vibrations of the pendulum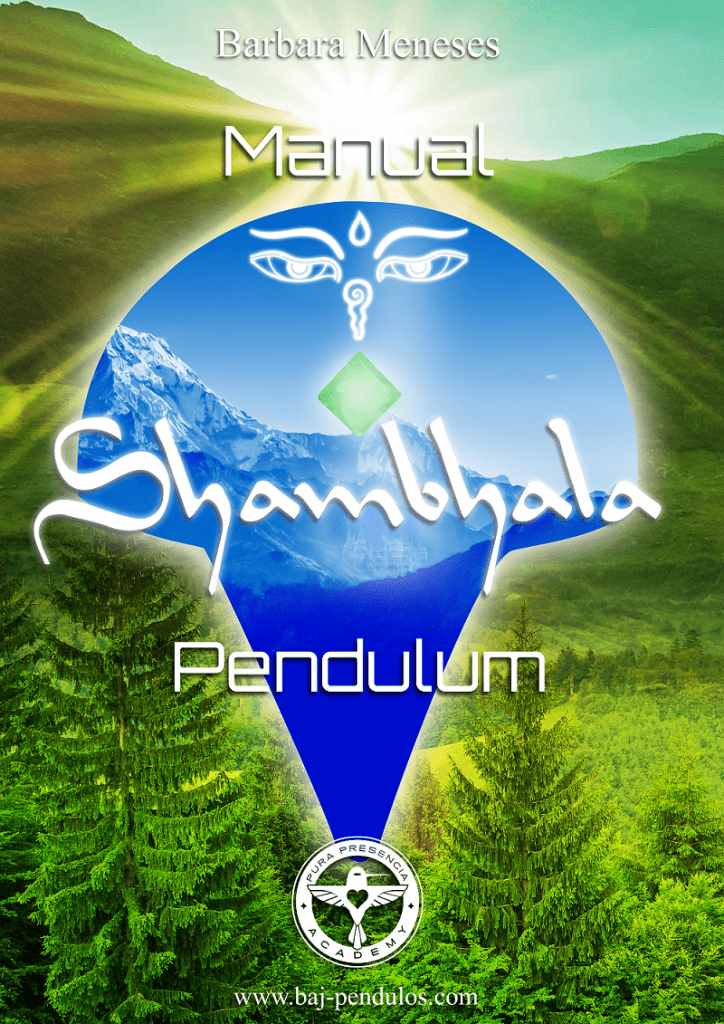 The pendulum is radiating spiritual energies connected to Shambhala due to the ingredients placed inside the pendulum and due to the energetic transmission inside the pendulum.
The main radiesthetic color is White with a sub-band of colors such as Indigo and Ultraviolet.
The pendulum is also using Negative Green carrier wave of information transmitting the Shambhala frequencies. This radiation from an electromagnetic perspective is a safe radiation. It exists and flows harmoniously in power spots on the Earth.
Benefits of the pendulum
The combination of vibrations within the pendulum allows us to work Spiritually and energetically in the following areas:
To clear, uplift and purify our aura
Space clearing and object clearing
Support Spiritual reconnection
Support reconnection with our Inner guiding system
Support the expansion of your consciousness
Support reconnect with our Soul purpose/life path mission
Strengthen your soul purpose/mission
Remove dark work such as black magic, curses, hexes, evil eye etc
Provide strong spiritual protection
Raise the vibrations of projects, goals
Support manifestation of our projects
Boost synchronicities and meaningful events
Support clear thinking, accessing our inner wisdom, the higher mind
Reconnect heart and mind in service of our highest good
Channel the Buddhic rays of Shambhala
Establish our own subtle connection with Shambhala
Release dense energies in our field and darker works such as Black magic, curses etc.
Support our emotional body, Inner child with uplifting energies releasing dense emotional vibrations
The Shambhala pendulum Manual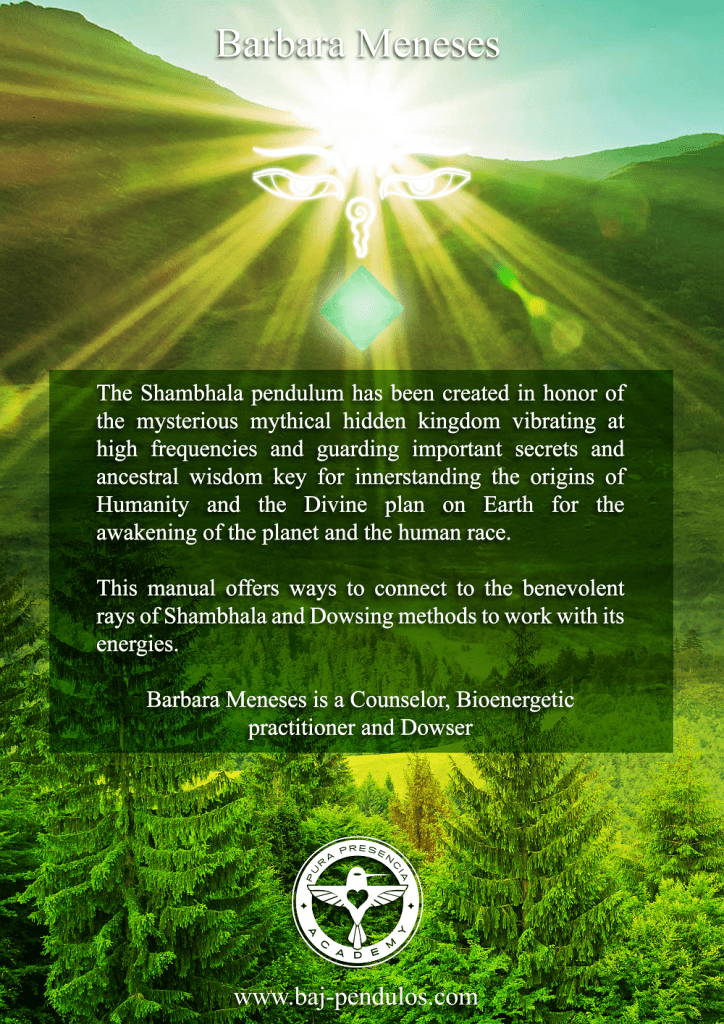 The Shambhala pendulum manual, a 61 pages PDF document, goes in greater detail into the uses of the pendulum, the origins of Shambhala, and provides examples on how to use this tool with specific Dowsing commands.
Synergy with the Kundalini pendulum
The Shambhala pendulum works great in tandem with the Kundalini pendulum. Whereas one is focusing at the base of the spine, helping us develop our connection and constructive access to the Shakti energy within us (Kundalini pendulum), the Shambhala pendulum works this connection once the Shakti energy is moving upwards, helping us raise our vibrations, bringing clarity into our focus and helping us manifest our highest aspirations.
These two pendulums are a great combination as they can do a magnificent work together for your upliftment and those of your clients.
Legal Notice:
Dowsing is no substitute for proper medical/Psychological care shall you suffer from any clinical condition.
PRODUCT DETAILS
Pendulum in wood 40 grams aprox
Manual in PDF 61 pages in A6 size
Attunement to the pendulum (we need your full name and date of birth please write this on the NOTES section when placing the order thank you)
(Please make sure you write your email correctly. You should receive an email from us upon placing your order with the links to downloading your manual. Write to us if you have not received and we will send it via email asap.)