Description
Solar Plexus Chakra Pendulum
The Solar Plexus Chakra Pendulum of Pure Presence is part of a collection of pendulums focused on working through the principles of vibrational dowsing with the chakra system of human and animal subtle anatomy.
This pendulum has a series of physical and subtle ingredients suitable for working with all the bioenergetic dynamics related to Manipura, the solar plexus chakra or third chakra. This center is associated with the ability to process and distribute pranic energy throughout our system. It is also connected to our ability to radiate our sense of Self, our basic identity. For this reason, this chakra works on issues related to selfishness, abuse, misuse of power, control over oneself and others, will, bravery, courage and much more.
The spiritual traditions of India indicate that a healthy solar plexus chakra allows us to achieve fulfillment in all areas of our lives including abundance, prosperity in our businesses and activities.
It is said that this chakra is where Humanity is "stuck" without being able to overcome the vital lessons of this important energy center where many subtle energy rivers converge. Without overcoming these vital lessons, Humanity is held back when it comes to moving to its heart, activating the principles of cooperation and balance that are so characteristic of this heart center.
The Solar Plexus chakra pendulum has the dowsing shape of a Mermet pendulum, with two properties: the ability to radiate through its rounded shape, and the ability to direct energy through its lower pointed part.
Inside, the pendulum has a series of ingredients that stimulate, harmonize, strengthen the Solar Plexus chakra in harmony with the entire chakra system. Among other ingredients is the Pure Central Vibration that we study in our Level 2 courses and that is a cosmic solar radiation that helps us focus, stay aligned and connected with our true essence.
Issues associated with the Solar Plexus Chakra
Confidence
Motivation
Sense of identity, I am
Sense of purpose, the Will
Abundance, prosperity
Ability to assimilate, digest, process food and thoughts-emotions
Creative solar radiation
Leadership
Self esteem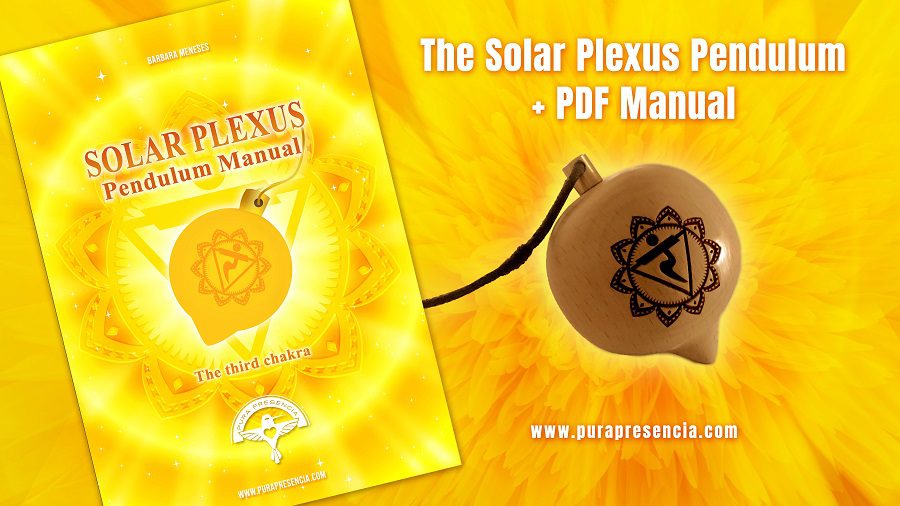 Basic manual in PDF
The pendulum is accompanied by a simple and basic manual to start working with it. We are creating specific manuals with deeper dowsing work protocols for each chakra and you will soon find the corresponding manual for this chakra in the Manuals section of this website (it may not be available yet, but it will be in the coming weeks).
Pendulum attunement
We can attune the pendulum to its future owner. To do this, write us the name, two surnames, date of birth of the person who will be its owner in the Notes section when making the purchase.
Other manuals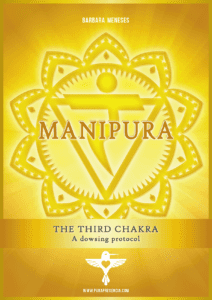 We have created a specific manual on the Solar Plexus Chakra with a dowsing protocol and dowsing sheet in order to analyze in depth the dynamics related to this chakra. You will be able to find that manual through this link
You can also use other manuals to help your client's solar plexus, such as the following:
AUDIO PRESENTATION
PRODUCT DETAILS
A pendulum created by Pura Presencia
Beech wood pendulum entirely by hand, accepts imperfections, brass pass-cord
Measurements approx: 7cm height, 6cm width and 45 grams weight.
Basic user manual PDF, English format A6 pages 21
Possibility to attune the pendulum to its owner (indicate in the Notes section in the shopping cart the name, surnames, date of birth of the person).