Description
The Heart chakra pendulum
The Heart Chakra pendulum has been prepared with a load of internal remedies to work with the Anhata Heart Chakra in order to help us harmonize both the chakra and the issues related to the consciousness and psychology of this energy center.
The pendulum is in the shape of a Mermet, the Abbot Mermet pendulum, a high energy precision tool designed in his day by the French priest and with which he made many archaeological discoveries.
Within it, there is a load of physical, energetic and spiritual remedies and ingredients in full resonance with the Heart chakra in order to help us nourish and harmonize that center.
We can work with this pendulum with the heart chakras of:
Persons
Animals
Mother Earth and her Heart chakra
Heart chakra pendulum properties
Help nourish the heart chakra
Help harmonize the heart chakra in relation to the overall chakra system
Help open, activate, enhance the chakra and the flow of energy through the chakra
Help clear issues related to the Heart and the heart chakra
Help release dense energy, dense crystalizations within and around the chakra and the heart region
Help connect within, connect with the Divine spark within
Help strengthen the Qi (the energy of the second dan tian in Taoism)
Help empower the Heaven and Earth connection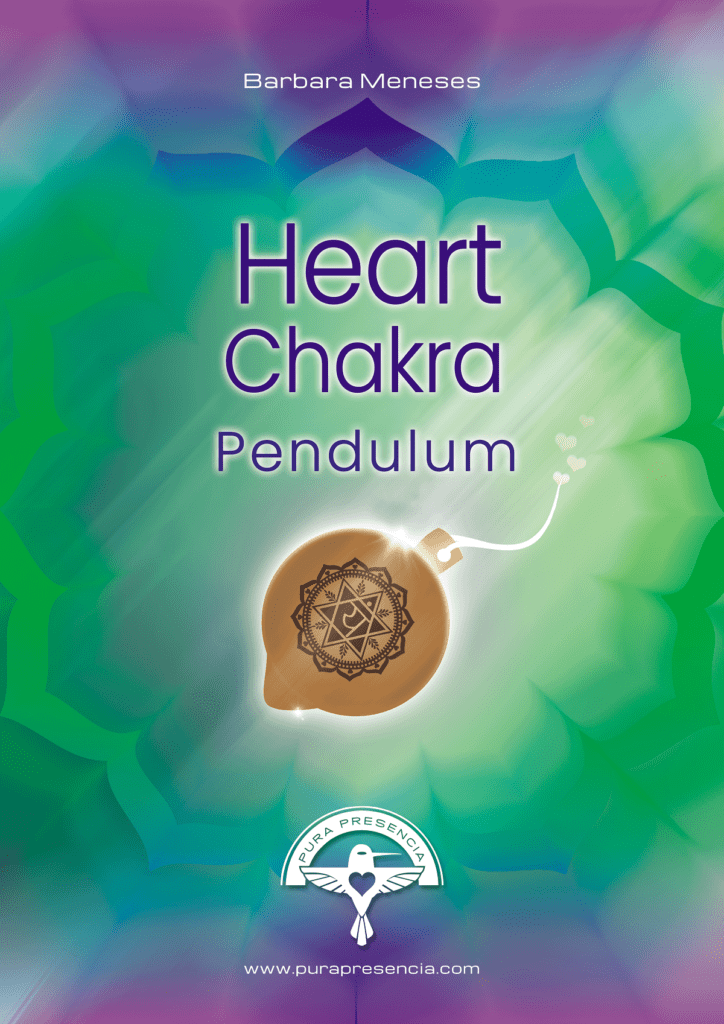 Manual
The pendulum is accompanied by a simple and basic manual to start working with it. We are creating specific manuals with deeper dowsing work protocols for each chakra and you will soon find the manual corresponding to this chakra in the Manuals section of this website (it may not be available yet, but it will be in the coming weeks).
Attunement of the pendulum
We can attune the pendulum to its future owner. To do this, write us the name, two surnames, date of birth of the person who will be its owner in the Notes section when making the purchase.
PRODUCT DETAILS
Beech wood pendulum with brass metal tip to pass cord

Measurements approx: 7cm height by 6cm width. Weight:45gr

Simple Manual of the Pendulum in PDF, English 31 pages. A6 format
Possibility of attuning the pendulum to its owner (indicate in the Notes section in the purchase cart name, surnames, date of birth).

An handmade original Pura Presencia ™ product created with full love and conscience for the highest good of all.