Description
The throat chakra pendulum
A Pura Presencia Pendulum to work on all issues related to the fifth chakra, the laryngeal vortex, the Vishuddha chakra. The pendulum is in the classic shape of a Mermet, in honor of Abbot Mermet. This pendulum has properties of radiation and energy focus due to its rounded (the body of the pendulum) and pointed (the base) shapes. Inside there is a load of remedies that help us work and nourish this energy center connected with communication, the expression of our being, the power of the word.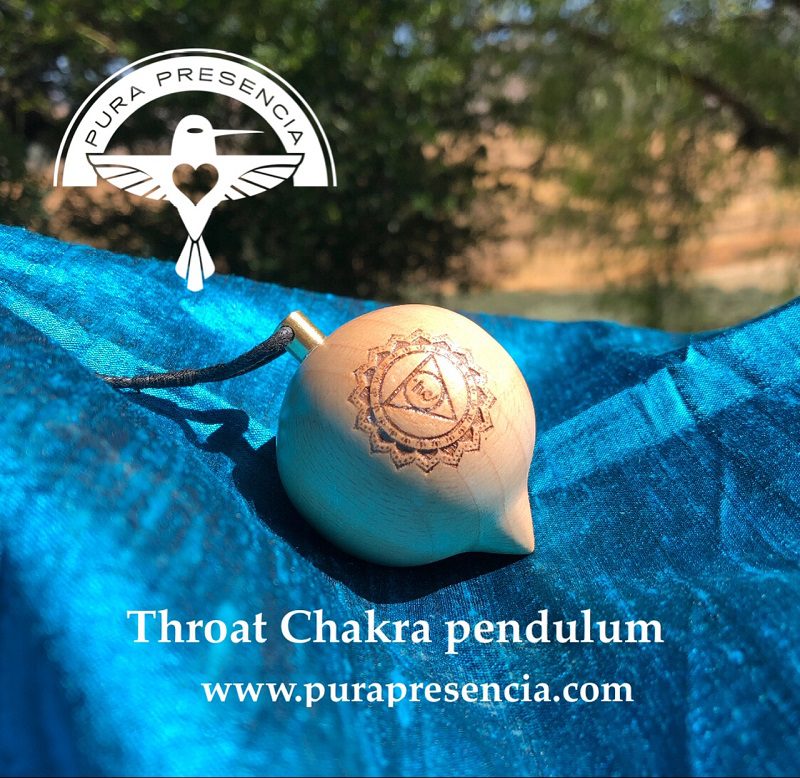 The pendulum is accompanied by a very basic manual and in the coming weeks we will offer in the Manuals section, a specific document focused on working in dowsing sessions with this chakra, with the most exhaustive protocol possible and a dowsing sheet.
This pendulum is part of a collection of the seven main chakras that we are creating in order to address the different psycho-energetic and spiritual issues associated with these energy centers.
Attunement of the pendulum
We can attune the pendulum to its owner if you provide upon purchasing the full name and date of birth of the future owner.
Other manuals of interest: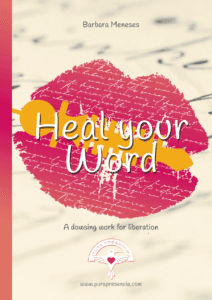 We have created a manual specifically focused on the impact of our speech, the power of our word and this pendulum is ideal for working with these issues. Heal your word Manual
PRODUCT DETAILS
A pendulum created by Pura Presencia
Beech wood pendulum entirely by hand, accepts imperfections, brass pass-cord
Measurements approx: 7cm height, 6cm width and 45 grams weight.
Basic user manual PDF, English format A6 pages 27
Possibility to attune the pendulum to its owner (indicate in the Notes section in the shopping cart the name, surnames, date of birth of the person).