Dream Dowsing Online Course
An Online course on Dream Dowsing with the Oniris pendulum. More than 6h Video course, PDF Manual in English, Double dowsing sheet chart in PDFF, a 30 min mentoring session, 3 exercises to perform for Diploma.  A unique experience to learn how to perform therapeutic sessions of Dream Dowsing working with present dreams, dreams of long time ago, and even decoding real lifetime events as if they were dreams.
Dowsing for Ascension Online Course
Learn Online in Video Format, in-depth Advanced techniques to work with Dowsing for Ascension. More than 7h videos, an 80 pages PDF Manual, a Dowsing for Ascension chart sheet in PDF, 2 attunements: The Ascension process Attunement and the Ascending Light Attunement, 20 min Mentoring session via Skype and a certificate for atendance to the course. This is a stand alone course and also a level 1 course of an indepth Dowsing for Ascension teaching.
Warrior Dowsing Online Course
Learn Online in Video Format, in-depth Advanced techniques to work with Warrior Dowsing, Spiritual Warfare in order to help us clear what stands in the way from our connection to Source, our Divine inheritance, our gifts and talents. More than 6h videos in ENGLISH, a 144 pages Manual in PDF, 4 Dowsing protocols to work in depth the issues covered in the course. A Dowsing sheet chart in PDF, an Attunement to Divine Power, a Diploma for your participation and for each attunement.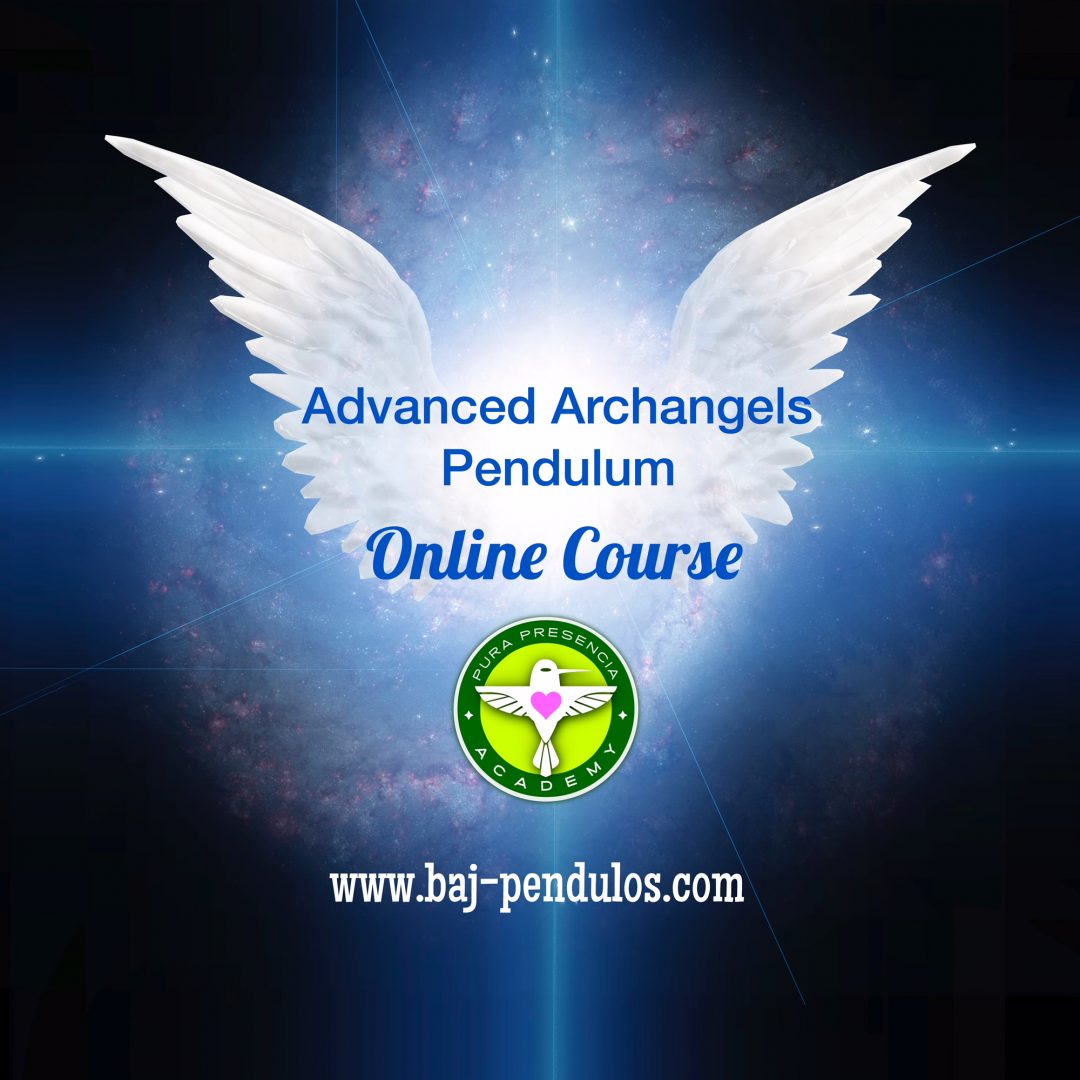 Advanced Archangels Pendulum Online Course
Learn Online in Video Format, in-depth Advanced techniques to work with this new generation of Universal Pendulums, the Archangel pendulum a tool that combines the principles of Classical Vibratory Radiesthesia with the Spiritual vibrations. The Archangels pendulum and this course will provide you techniques to work in Deep Energy Work,  Deep Spiritual Work. Course in  Video Format with 4 attunements, 1 manual, 30 min Skype 1 to 1 Mentoring session, diploma.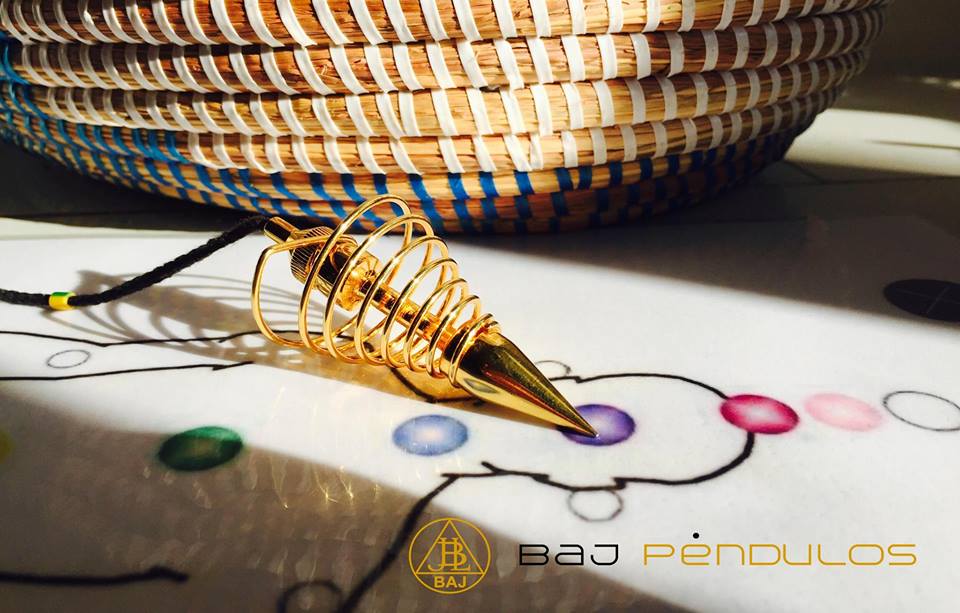 Mental Dowsing, Vibratory Radiesthesia and Pendulum healing Online Course
Level 1
When: Available Now at your own pace: Videos, Manual, Coaching session.

This is an Advanced-Beginers course. Learn in-depth, the foundations of Mental and Vibratory Radiesthesia, the two main branches of this classical art to become a professional Pendulum Healing and Bioenergetic Practitioner.
Learn how to Dowse using different techniques and tools. Learn what are the best criteria to choose your healing pendulums, how to detect your personal wavelength and to use it to diagnose and select beneficial remedies, products, activities that will enhance your energy field.Learn how to measure energy fields and how they get impacted by modern-day stressors.
Learn how to perform a professional Pendulum Healing sessions using a variety of pendulums known for their healing benefits.
Learn how to combine both Mental and Vibratory Radiesthesia to enhance your Dowsing efficiency and reliability by using different methods for double checking your results.
This and much more. A unique course with experiences, cases, exercises and a one to one coaching session to support you on your journey.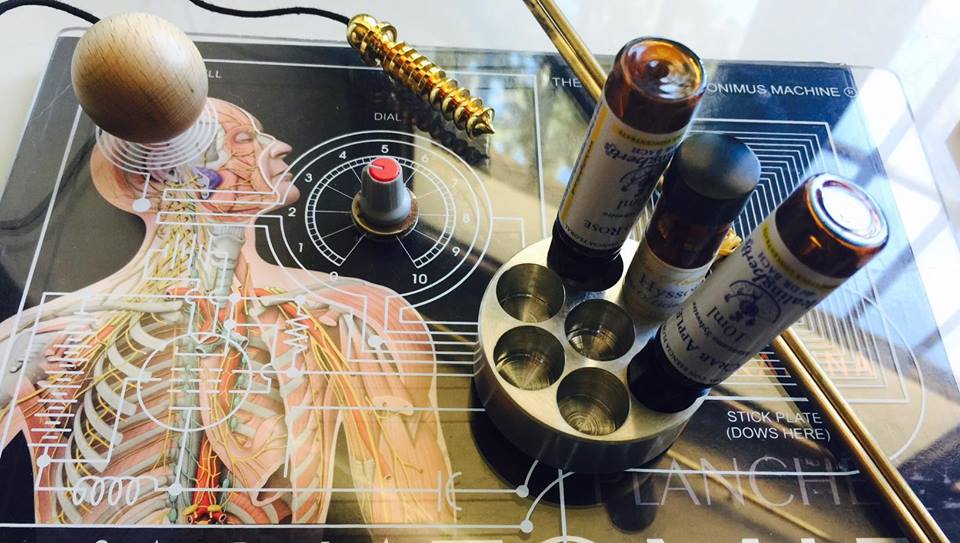 Mental Dowsing, Vibratory Radiesthesia and Pendulum Healing
LEVEL 2
Available Now
This is the continuation of our Level 1 course. We take you deeper into the teachings of Mental Dowsing and Vibratory Radiesthesia. You will receive 2 attunements connecting you to the full spectrum of Light and the Pure Centering Vibration. You will learn new techniques and procedures of Pendulum Healing to support professionally your clients.
More than 20 hours of videos, a 100 page manual, a one to one coaching session to cover all your questions about the course.3 diplomas.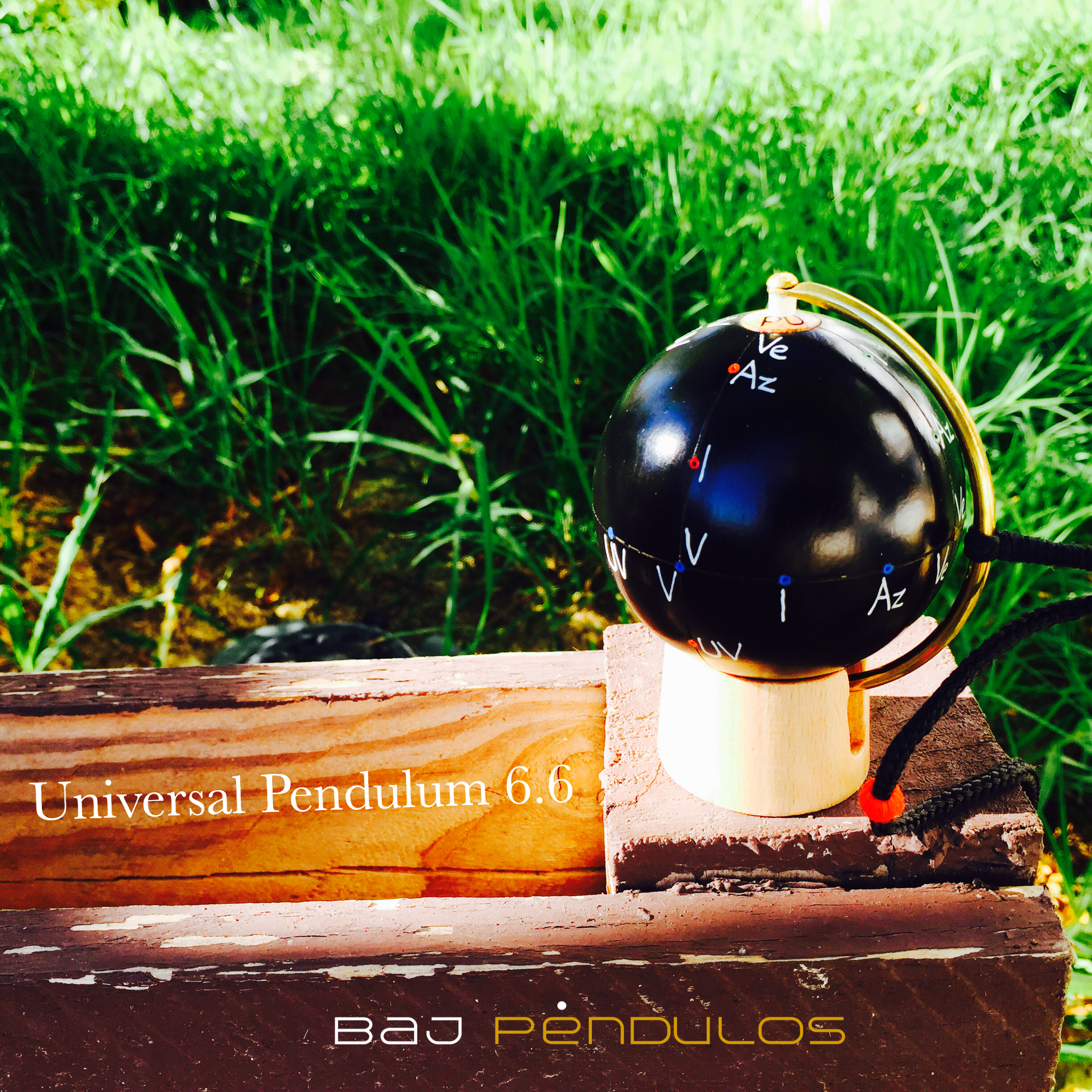 The Universal Pendulum Online Course (Available now)
 Learn at your own pace, within the next 2 months, a course in Video format (5,2 hours), PDF manual and Skype 1h hour Tutorial.
This introductory course will give you the foundations of the uses and purposes of the Universal Pendulum one of Baj´s most cherished devices. Learn first hand the meaning and significance of the 12 main radiesthetic color bands and their therapeutical uses to help yourself, your clients, pets and living environment.
Learn how to detect, diagnose, impregnate and desimpregnate persons, areas, animals, chakras, auras, foods and objects with the 12 main radiesthetic colors, in a safe, professional and efficient manner.
This is a stand alone therapy or else can be integrated to your pendulum healing work or other healing arts.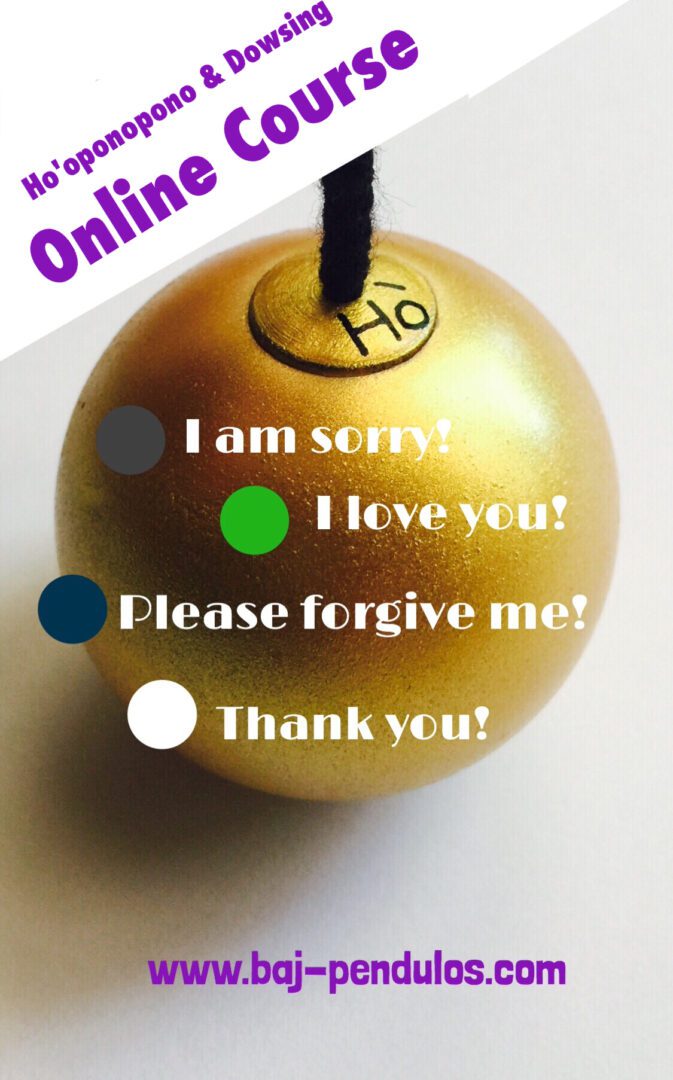 Ho' oponopono and Dowsing Online Course
This course will give you all you need to get started on your practice of purifying all your relations with Ho' oponopono and Dowsing.
You will learn how to use the Ho' pendulum (purchased separatedly) and how to use your other pendulums to work out relationship issues following the principles and guidelines of Ho' oponopono.
You will learn key points of vibratory radiesthesia so you can combine this wisdom with the practice of Ho' opoopono thus integrating efficiently both arts for the purpose of healing our relations and supporting your clients.
This course is a 1 to 1 course, via Skype. You will receive a manual and an appointment to meet for 2 hours in order to learn how to work with this tool and to perform a healing of one of your chosen relationships.
This course will certify you as a Ho' Pendulum, Ho' oponopono and Dowsing practitionner. Throughout the course we will be clearing together.