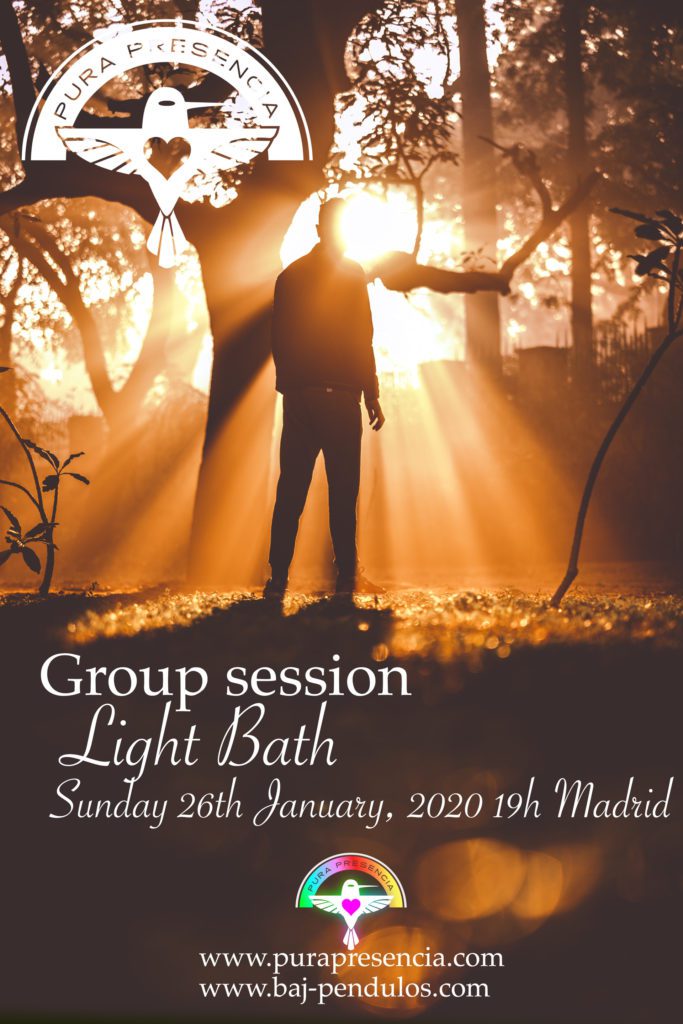 GROUP SESSION, BATH OF LIGHT
Free session at a distance
Date: Sunday, January 26th, 2020 at 7:00 p.m. Madrid Spain.
Who can participate: Those who sign up under this post. If you include others, do so with their express permission.
Sign up under this original post:
https://www.facebook.com/…/a.50099336340…/1392647980907657/…
We will work with our bioenergetic solutions to make a transmission of Light, 100% pure Light with the highest level of integrity, respect and care to those who will receive the session for their highest good.
This bath of Light can help you reconnect with Source, with your higher aspects, with your Essence. It can help you raise your vibratory level, eliminate dense energy attached to your system and relieve mood-energetic states of depression, sadness, abandonment, emotional pain-grief. It can help you feel more focused, light, cheerful 
🙂
After the session: drink water and rest. Light can move things in you.
We do not answer individual questions about this session.
If you wish to work with us individually, consider booking one of our individual sessions / treatments through this link:
https://www.baj-pendulos.com/…/c…/pendulum-healing-sessions/
Session facilitated by Barbara Meneses, Pura Presencia, Baj-Pendulos Spain.
Thanks for your interest,
Blessings
Barbara