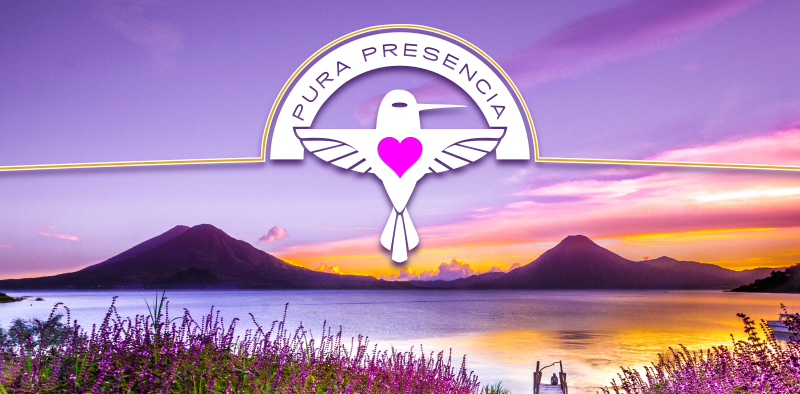 Pura Presencia 
Pura Presencia means in English "Pure Presence". It is the trademark brand and logo under which we create everything in Baj-Pendulos Spain. This name reflects the state of Being from which we are vibrating all our creations. Our very core Essence is Pure and is ever Present, like a gentle mantle or a sacred breeze, it infuses Life to all our work, a gentle invitation to return back Home, again and again.
Our Logo is a Hummingbird with the wings and the heart open, flying in deep space fully present. With this image we want to convey the greatness of this state of openness in innocence. The shamanic medicine of this beautiful bird is that of an Aware, Awakened Joyful and ecstatic presence receiving the nectar of Life, in pure bliss. 
A few months ago, in a dream, the Pura Presencia Logo with the Hummingbird appeared in the Sky surrounded by a rainbow. The bird was downpouring rainbow Light energies and frequencies onto the Earth. It felt very much as the potential for us all to reach the Rainbow Body, this sacred vessel of Light as mentioned by the Siddhas and the Vajrayana Buddhists. 
Through our different offerings, be it in the field of Dowsing, Bioenergetics or Spirituality, we want to work towards the full Liberation and actualization of Human beings reaching their highest potential. Our Hummingbird reminds us to keep our wings and hearts open to receive the Soma nectar of this realized state.
Pura Presencia Youtube Channel

Guardar
Discover all our pendulums and their many uses