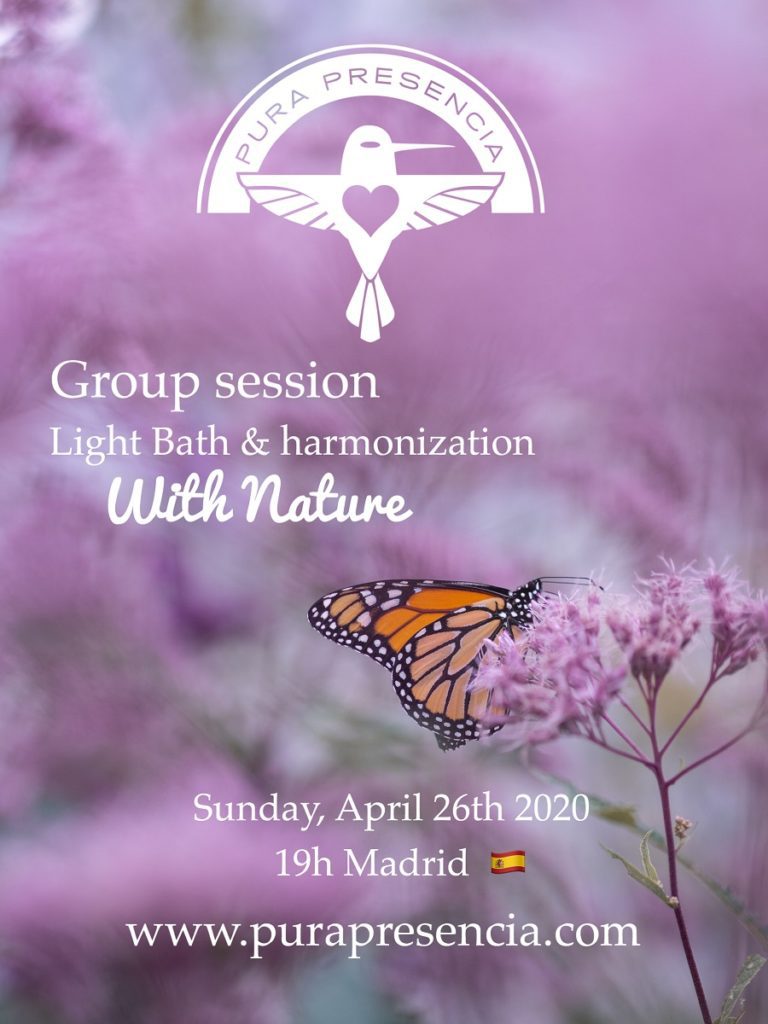 GROUP SESSION IN SUPPORT DURING CV-19
BATH OF LIGHT AND HARMONIZATION WITH NATURE
DATE: Sunday, April 26, 2020 at 7:00 p.m. Madrid Spain (calculate your time zone). Session in the distance is NOT live or recorded.
Who can sign up:
Anyone who leaves their name under the original post by clicking on this Facebook link or else on the Youtube post:
If you are going to target someone, ask for their consent.
What to do during the session ?:
Nothing, receive the benefits of the session. You can decree: "I open to receive ONLY the best of this session if it is for my highest good, thank you."
What to do after the session:
Drink water and rest
Facilitates the session: Barbara Meneses, Baj-Pendulos Spain-Pure Presence, for the love of Humanity and free of attachments.
Blessings,
Barbara