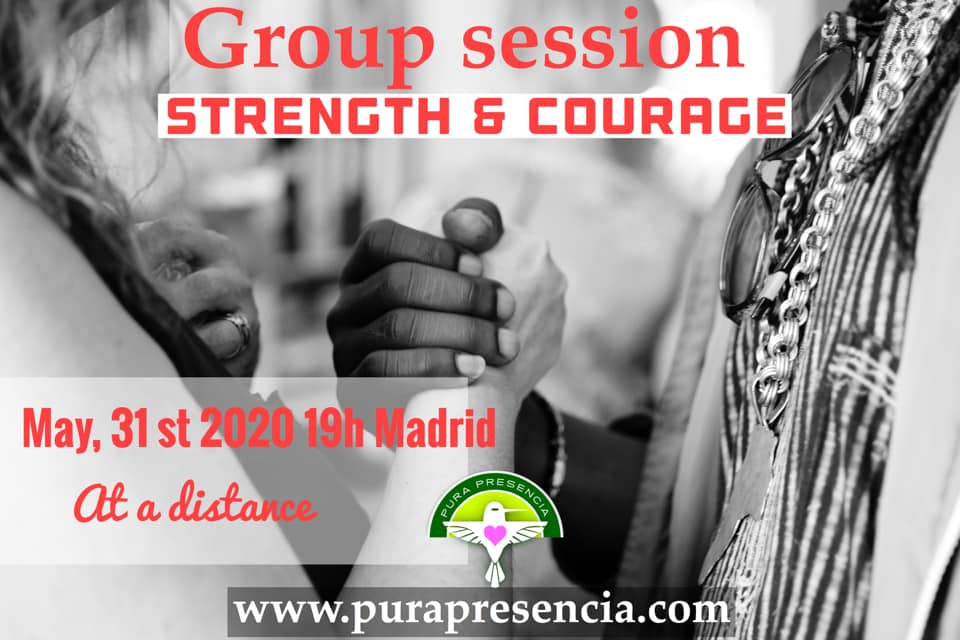 Free Group Session:
Strength and Courage
When: May 31st 2020
Time: 19h Madrid Spain time
At a distance
Purpose of the session:
To transmit energetic and spiritual Strength and Courage to all those who feel somehow overwhelmed by the current events we are living. due to the virus, the lockdown, the economic consequences etc. We all go through ups and downs and sometimes we loose hope and can enter into non beneficial states that bring our fields down. The purpose of the session is to lift us up and help and support those feeling unwell currently.
Who can sign in to the session: those writing their names under this post. Please ask permission if you add someone else. (their permission)
How to receive the session: simply open yourself to receive it maybe with a statement such as "I open to receive only the best of this session for my highest good, thank you".
What to do after the session: rest, drink water.
Session Organized by Barbara Meneses, Pura Presencia Baj-Pendulos Spain in love and support for Humanity.