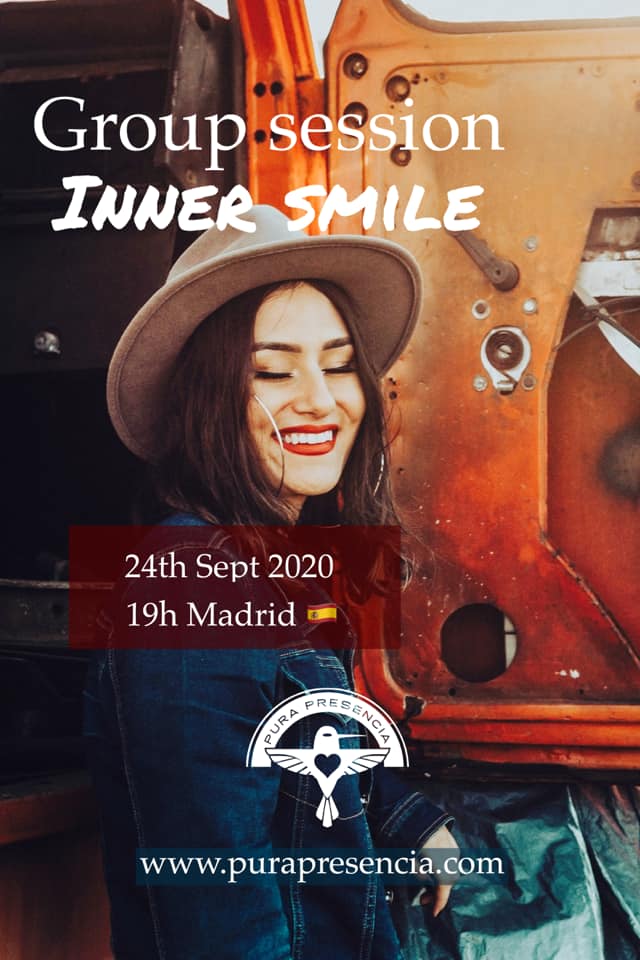 INNER SMILE FREE GROUP SESSION
DATE: Thursday 24 Sept 2020
Time: 19h Madrid Spain (in the distance, calculate your time by time difference)
Who can participate: All those who sign up under the original post by following the link that we put below. Ask permission from the people you add.
LINK TO SIGN IN FROM FACEBOOK
LINK TO SIGN IN FROM YOUTUBE
Purpose of the session: To help as far as we can to alleviate the situation of tension that we are living collectively through work with dowsing, working in this case with pendulums that can help raise our mood, such as the Happy Pendulum and other tools that the The group of participants will select during the session by being the vibrations that best suit the group.
Organized by: Barbara Meneses, Pura Presencia. Session free of ties or cords.
What to do before the session: Decree that you open yourself to receive ONLY the best and most beneficial of this session.
What to do after the session: Drink water, rest if you can
Blessings,
Barbara Meneses
www.purapresencia.com