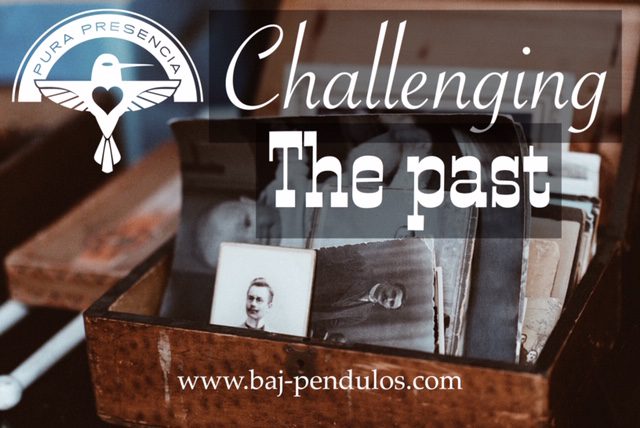 A ONE MONTH CHALLENGE TO THE PAST
We challenge you to participate and win a Reiki Master pendulum or equivalent in paypal money for participants outside of Spain or those who already have the pendulum. (equivalent to 74 euros)
What do you need to do?
FOR ONE MONTH I WILL NOT TALK ABOUT THE PAST (inwardly, outwardly)
and each time i catch myself in the past, I will bring myself to the present moment.
Exceptions: if for working purposes you need to reference information from the past you may do so. But other than that, if you participate in the challenge, you are required to stay centered in the present as much as you can, even avoiding the future but specially the past.
How to participate: Write your name under this post in our English Facebook page
ONLY THOSE WRITING THEIR NAME TO PARTICIPATE BETWEEN 30TH MAY 2019 AND 5TH JUNE WILL PARTICIPATE IN THE LOTTERY TO WIN THE PENDULUM OR MONEY EQUIVALENT-
Who cannot participate: those who have won in the past any other contest challenge from Baj Pendulos Spain
Family and closed friends of Baj-pendulos Spain cannot participate.
The day of the contest:
on the 30th June at midday Madrid, Spain time we will blindly select one person from this list.
Why are we doing this challenge? Because if we can do this challenge we will have gained awareness, mindfulness, will power, determination, we will have allowed our Psyche to rest from the entanglements of the past and if we can do this, what else could we do that would free our lives? think about it!
Challenge organized by Baj Pendulos Spain, Barbara Meneses for the highest good of all.
—————-