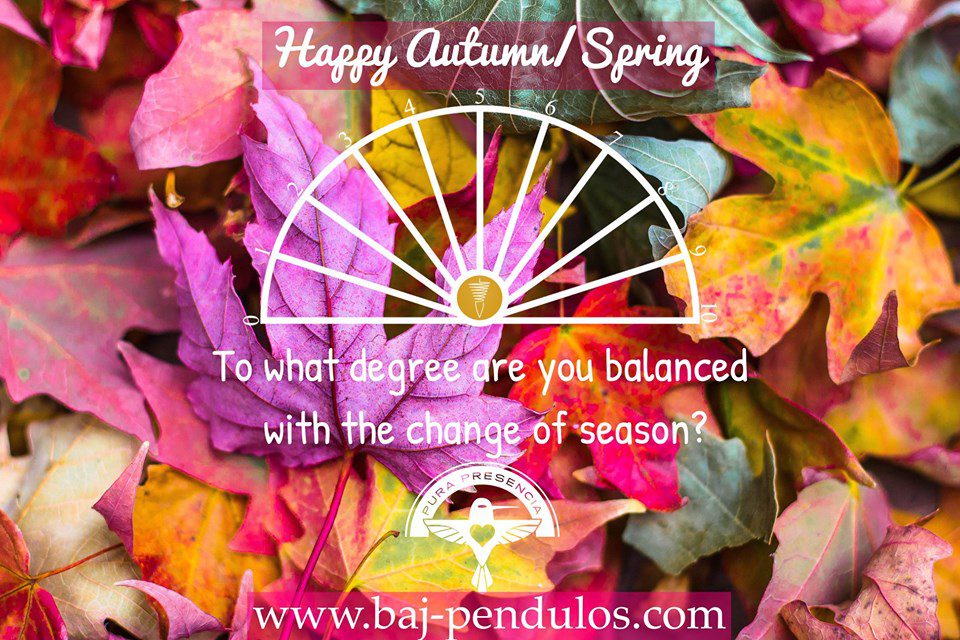 Happy Autumn/Spring Equinox depending on where you are.
These are excellent days to perform a Bioenergetic Session with the Lecher Antenna and our pendulums and indepth protocols to balance our energy fields in relation to the seasonal changes that we all undergo, as the dance of elemental forces shifts to a new balance, a new equilibrium.
During the days prior and post the Equinox we might feel tired, drained, anxious, lethargic, disconnected as these forces within us take their new position.
This is why when working bioenergetically, we can support greatly our energy fields by celebrating special sessions during the seasonal change.
More information on our Bioenergetic Sessions with the Lecher Antena, our pendulums and other bioenergetic solutions:
https://www.baj-pendulos.com/…/bioenergetic-session-with-t…/
Happy Autumn/Spring!