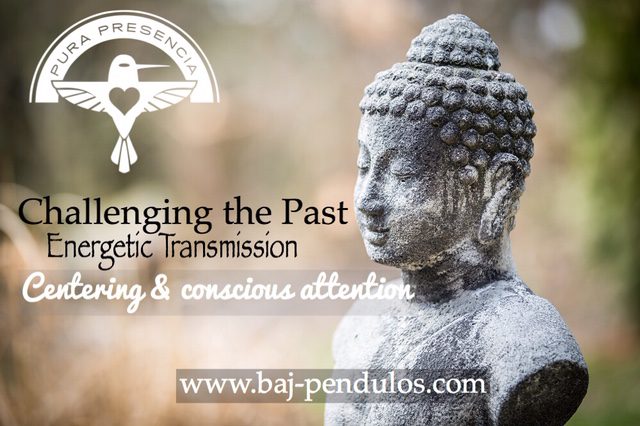 CHALLENGING THE PAST/ energetic transmission
When: 2nd June 2019 at 18pm Madrid Spain time
Who can participate:
The participants of the Challenging the Past contest.
Purpose:
This energetic transmission is aimed at supporting those participating in the Challenge to remain centered and have better access to their Conscious Attention, Mindfulness capacity.
How to receive this transmission:
All you need to do is state that if it is for your highest good, you accept this energetic transmission for the purpose of supporting your centeredness and Conscious attention capacity or better now.
What is Challenging the Past?
It is a 30 day contest to win a Reiki Master Pendulum or Equivalent in money for those outside of Spain(74 euros). There will be only one winner selected among the participant of this contest. The contest lasts until the 30th june and Only will be included in the contest to win the pendulum those signing into the challenge before the 5th of June 2019 at noon Madrid, Spain time.
How to sign in to the Challenge: here in the original post:
https://www.facebook.com/…/a.50099336340…/1187076714798119/…
Organized by Barbara Menesses /Baj Pendulos Spain.