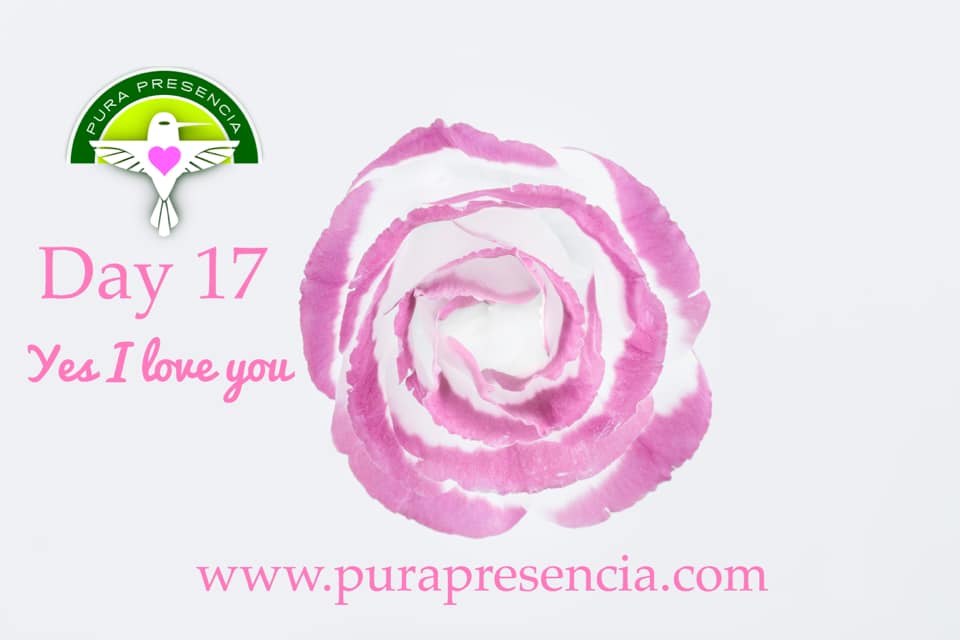 DAY 17 "Yes I love you", a 21-day practice
Inner mastery, "YesI love you" because every step I take that brings me closer to you makes me discover a new facet of my Being and with it, I wake up more and more to my true essence. True essence, Yes I Love you … With you I return Home, to my true home at every moment … Games, manipulations, desires are all left behind because everything takes its place, in the harmony of my Being without the need to force or manipulate anything… everything simply Is. Everything Is, Yes I Love You!
Blessings, happy day in these final steps of our 21-day practice!
 Barbara Meneses