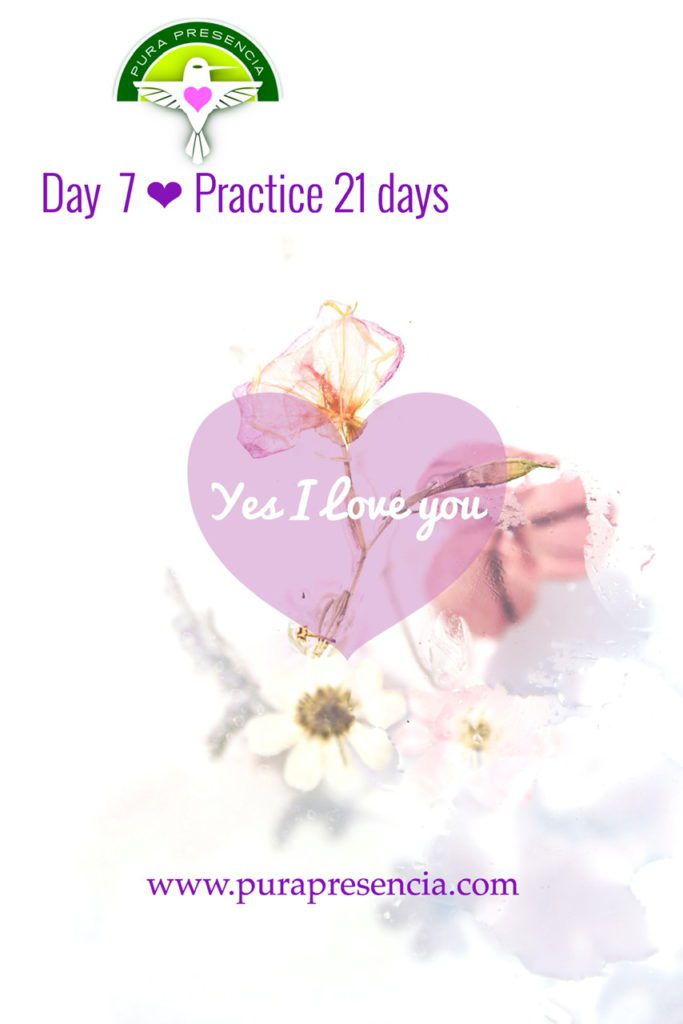 Day 7 / Practice 21 days "Yes I Love You"
"Today, from the tip of my feet to my crown, "Yes, I love myself." I open myself to the total luminous spectrum of my entire Being, understanding that I am One and multidimensional, encompassing different facets of my being, like a diamond and I love each and every one of those facets. By saying "Yes I love You" to each facet, I am reunited, I am defragmented and I return to the Wholeness that I am, fused and complete.
Today I accept all my internal and external differences and divergences and I love them, accepting me as I am. Yes I love you! Yes I love you! Yes I love you!
21-day practice "Yes I love You", an initiative of Barbara Meneses, Pura Presencia, Baj-pendulums Spain
You can sign into this practice by adding your name up under this post:
FOLLOW ALL PREVIOUS DAYS OF THIS PRACTICE ON OUR WEBSITE BLOG