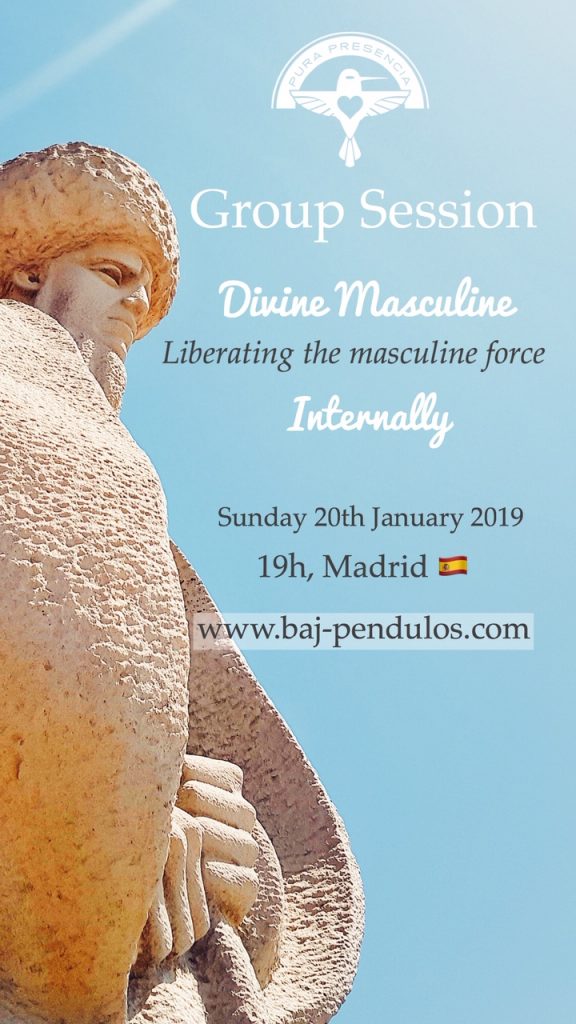 Free group healing session: Liberating the Divine Masculine within us.
When: Sunday 20th January at 19h Madrid,Spain
The Divine Masculine has remained in most of us like a frozen statue unable to express himself fully in our masculine side.
The Archetypical Father, the Idea, the Inspiration,the Spark, the Ignition, the Yang Cosmic energy, the mobilizer,all these reflect aspects of the Divine Masculine within men and women. Without him our fertile wombs remain barren, no flourishing from the desert of our internal landscape.
This session can move things and shake us.
Drink plenty of water and rest after the session.
How to participate:
Write your name under this post (the original one in Baj Pendulos Spain facebook page)
If you are going to add someone, ask for their permission to be added.
We don´t answer individual questions about the session.
This session is an offering from B. Meneses from Baj Pendulos Spain.
————————–
www.baj-pendulos.com