Free Ancestral Group Healing session
1st of November
In the Siddha tradition, there is a special ceremony for bringing Light into our Ancestors, 6 to 12 generations above us. This tradition contemplates the fact that if our ancestors are balanced and feel at peace, their unfinished business will be affecting us less and thus we will be able to thrive in all areas of our Lives. This is explained in our Manual for the Siddhi Pendulum.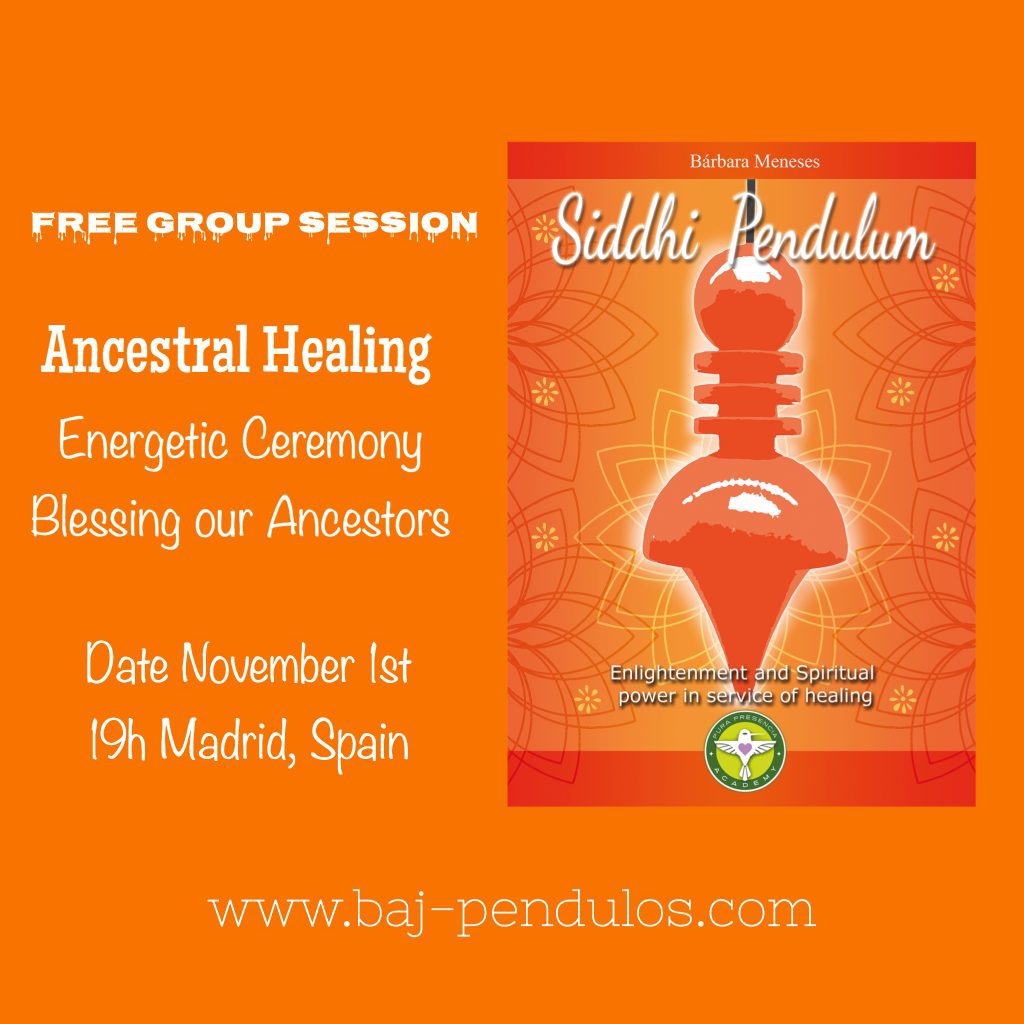 Write down your name if you wish to participate today in this healing session for your Ancestors, up to 12 generations above you.
If you share this post please write your name under the ORIGINAL post in Baj Pendulos Spain facebook page as we wont be able to track names under shared posts.
The session will be performed today 1st Nov. at 19h Madrid Spain. We will delete this post at 18.45 pm to avoid people signing in after the session has been performed. We will post a confirmation after the session is done.
This session is a courtesy from Barbara Meneses, Baj Pendulos Spain, performed in service to Humanity and the highest good of all with no attachments and in Harmony with Life.
RESULTS ANCESTRAL SESSION