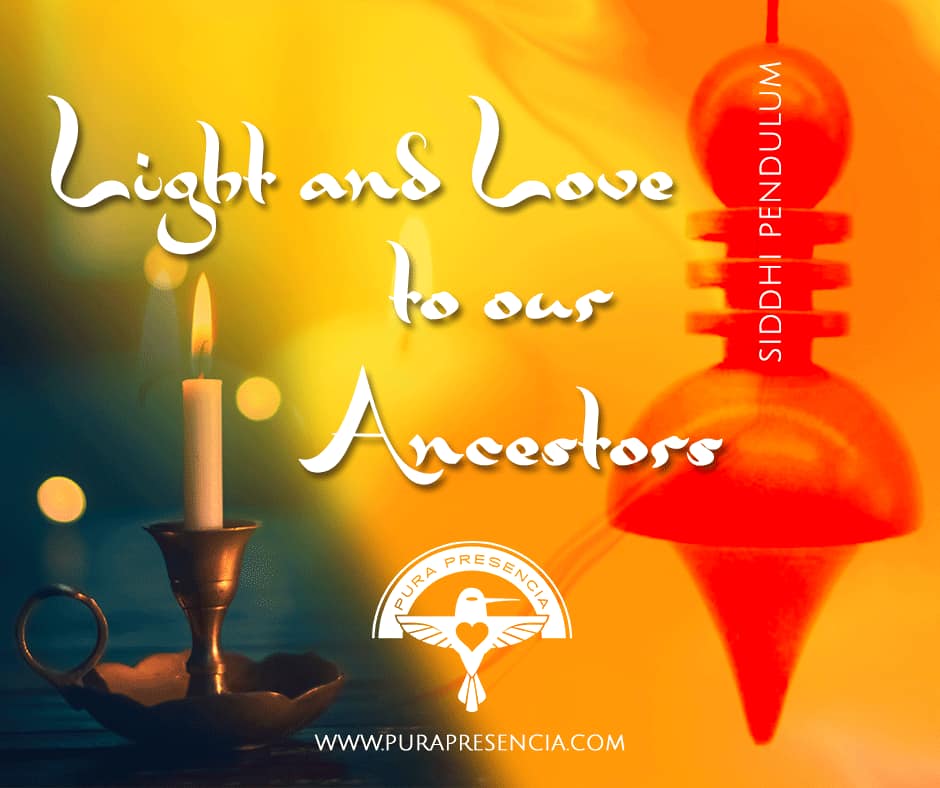 FREE GROUP SESSION ANCESTORS
Date: Nov 1st 2021
Time: 19h Madrid Spain time
At a distance session
Session purpose: Provide spiritual energetic luminous support to 12 generations of our ancestors in the masculine and feminine lineage, honoring them through the healing work of the Siddhi pendulum, created following the Siddha wisdom and their ancestral processes.
Who can participate: Anyone writing their name under either the Facebook Post of this session or else the Youtube post in our community of our Baj Pendulum Pura Presencia channels.
Benefits for you: you will benefit from the clearing and healing energies transmitted to your ancestors as the family tree will lighten up and clear burdens.
Organized: Session organized and celebrated by Barbara Meneses, Pura Presencia, free of attachments for the highest good of all.