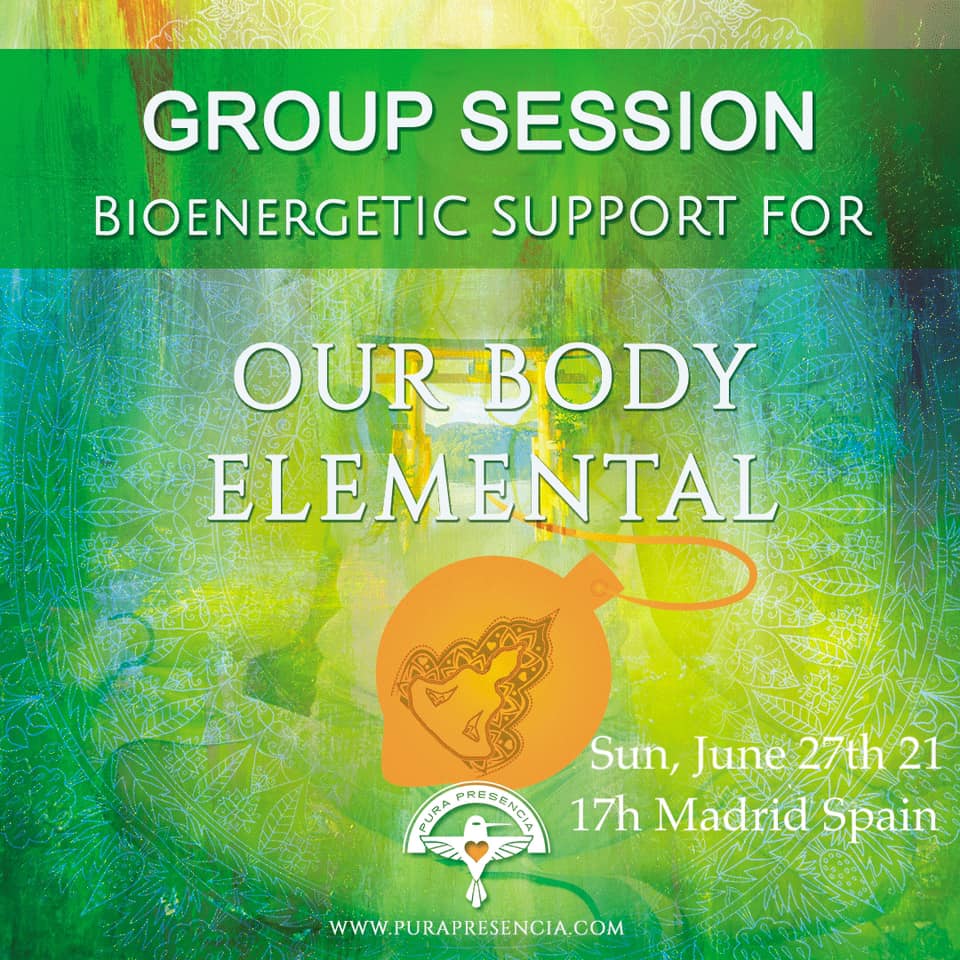 FREE GROUP SESSION BODY ELEMENTAL.
Date: Sunday June 27, 2021, at 5:00 p.m. Madrid Spain (calculate your time zone). Session at a distance
Who can participate: Whoever points their name under this post following this Facebook link:
If you point to someone else, ask them for permission
Session Purpose: We all have a Body Elemental. Right now our elementals are going through a lot. The session seeks to help, harmonize, balance and provide beneficial energies to our elementals of the Body.
What to do before the session: Decree that you open yourself to receive ONLY, the best of this session if it is for your highest good.
What to do during the session: you can meditate, relax or continue doing your daily activities
.
What to do after the session: remember to drink water and rest
Session facilitated by Barbara Meneses, Pura Presencia Baj-Pendulos for the greatest good of all, session free from ties.
Your gratitude is appreciated.