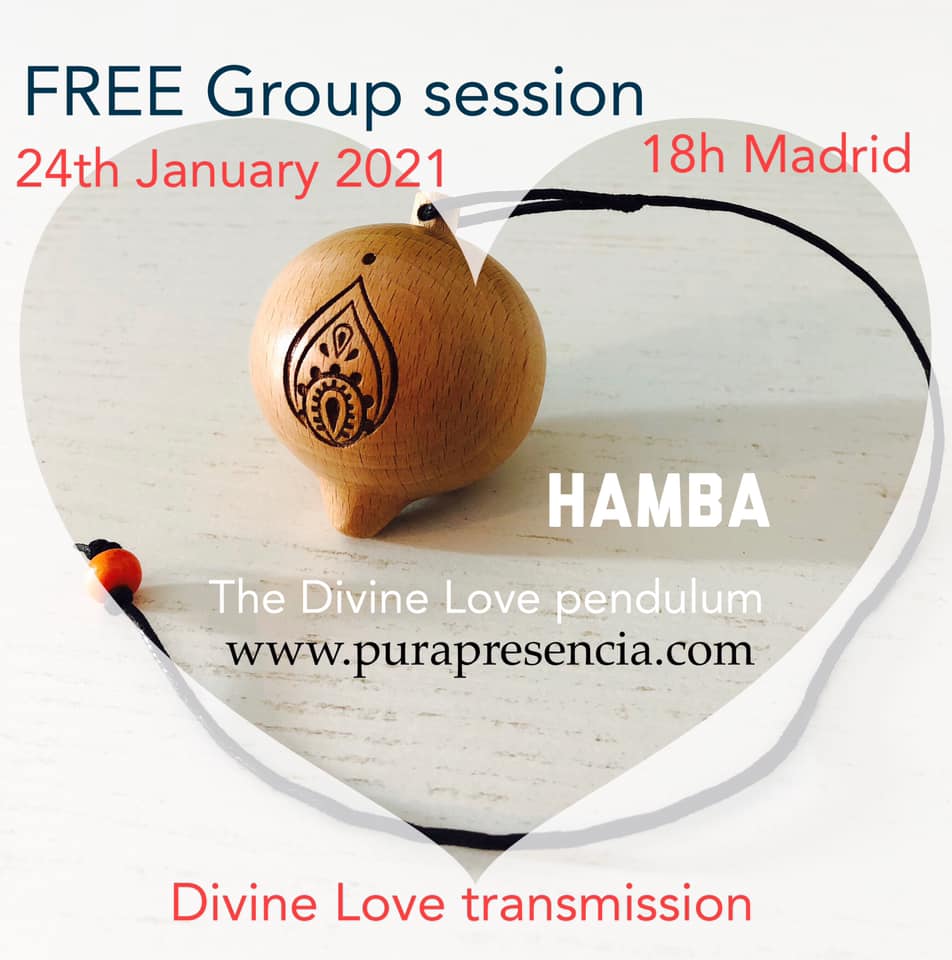 FREE GROUP SESSION DIVINE LOVE
When: Sunday January 24th 2021
Time: 18h Madrid Spain time, calculate your zone with a time zone converter
Purpose of the Session: to transmit the vibration of Divine Love to our energy fields for our highest good.with the Hamba pendulum recently launched, the Divine Love pendulum
Who can sign in: thise who write their name under this FACEBOOK LINK
https://www.facebook.com/BajpendulosSpain/photos/a.500993363406461/1712285982277187/
Or else under this YOUTUBE LINK
https://www.youtube.com/post/UgyXcbAnkIm5CkiayOl4AaABCQ
What to do before the session: State that you only open yourself to receive the best of this session if it is for your highest good.
What to do during the session: either meditate, contemplate be mindful during the session or else carry on with your daily activities knowing that you will be receiving the benefits of the session.
What to do after the session: rest, drink water.
Possible effects of the session: You could be emotional, have some emotional response as a result of being in touch with Divine Love. Accept, give yourself a gentle space to feel your emotions and release them naturally.
We cannot answer individual questions due to this session, too many people signing in and it is not viable.
Organized by: Barbara Meneses, Pura Presencia Baj-Pendulos with no attachments and for the highest good of all.
www.purapresencia.com