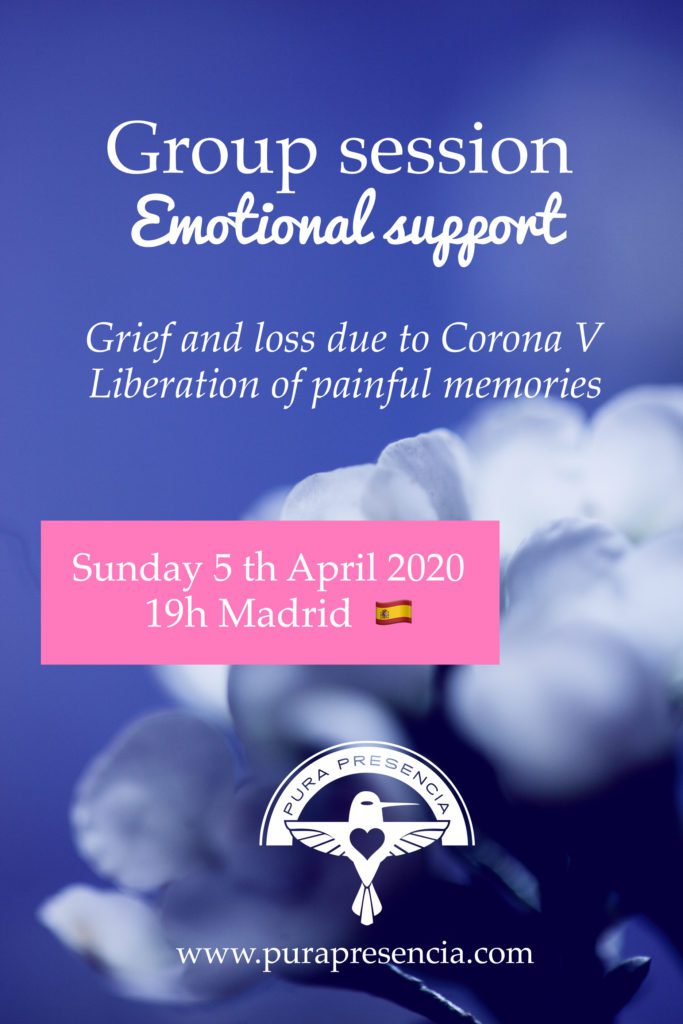 GROUP SESSION emotional support during Corona V
Purpose of the session:
Emotional Support Pain, Grief and loss due to the pandemic and side effects. Help liberating painful memories that we might be unable to process or digest without some help.
DATE. Sunday, April 5, 2020, at 7:00 p.m. Madrid, Spain (Calculate your time in your area).
Session in the distance you do not have to do anything just receive the session with your intention.
Who can sign up: All those who feel they need this session and write their name under the ORIGINAL post on our Facebook page. Ask permission if you are going to add other people.
Original post is access through this link:
https://www.facebook.com/…/a.50099336340…/1450449061794215/…
Or else on our Youtube channel post
We close the list of participants 30 min before starting the session deleting this post.
Session facilitated by Barbara Meneses, Baj-pendulos España-Pura Presencia
After the session; drink water and rest.
We are holding these sessions for free because it is an extraordinary world situation. It is our way of contributing to the Human family.
You can add animals if you think they are suffering from grief, loss pain on an emotional level 
🙂
Blessings
Barbara Meneses