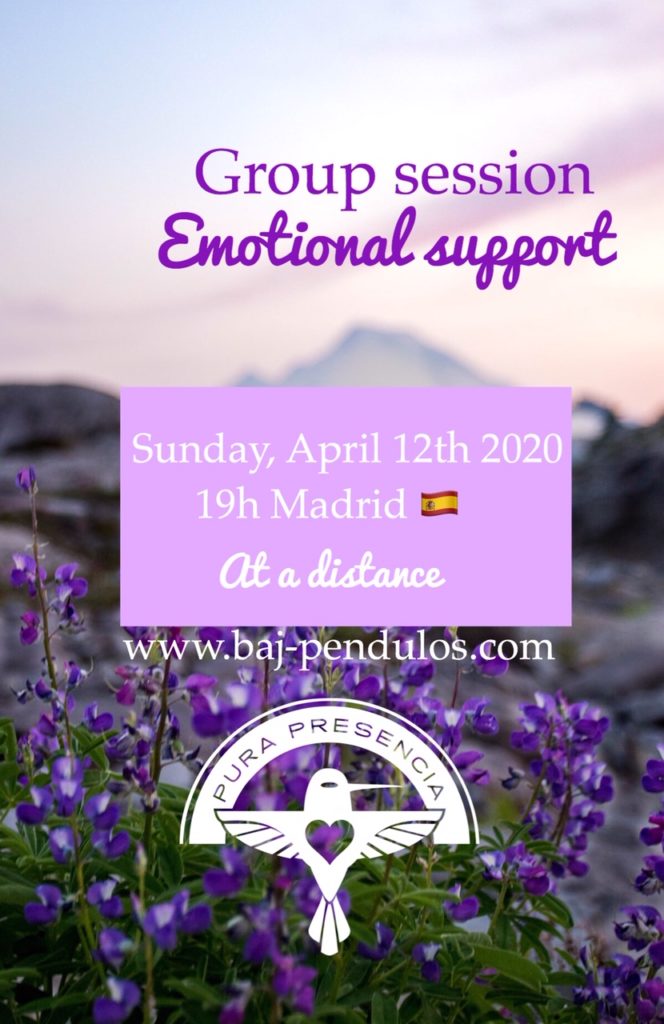 FREE GROUP SESSION/ Emotional Support
When: Sunday april 12th 2020
Time: 19h Madrid Spain time (calculate your time zone)
Who can participate?
Those writing their names under the original post in our Facebook page or else on our Youtube Post
Session´s purpose:
To provide emotional support to those suffering the direct/indirect consequences of the global pandemia in terms of emotional help in the misdt of fear, anger, frustration, dispair, rage and other natural emotional states suffered due to the current situation we are facing.
What to do during the session?
Simply receive the benefits of the session. You can state the following "I receive the benefits of this session that are for my highest good, thank you".
What to do after the session?
Drink water, rest, you might feel a little bit tired after the session as any energy transmission requires from your system an effort to process.
Also, if you feel emotions surfacing, allow them to flow through you as this is part of the clearing.
Session facilitated by Barbara Meneses, Baj-Pendulos Spain-Pura Presencia, free from attachments.
Keep strong! Blessings

—————
www.baj-pendulos.com