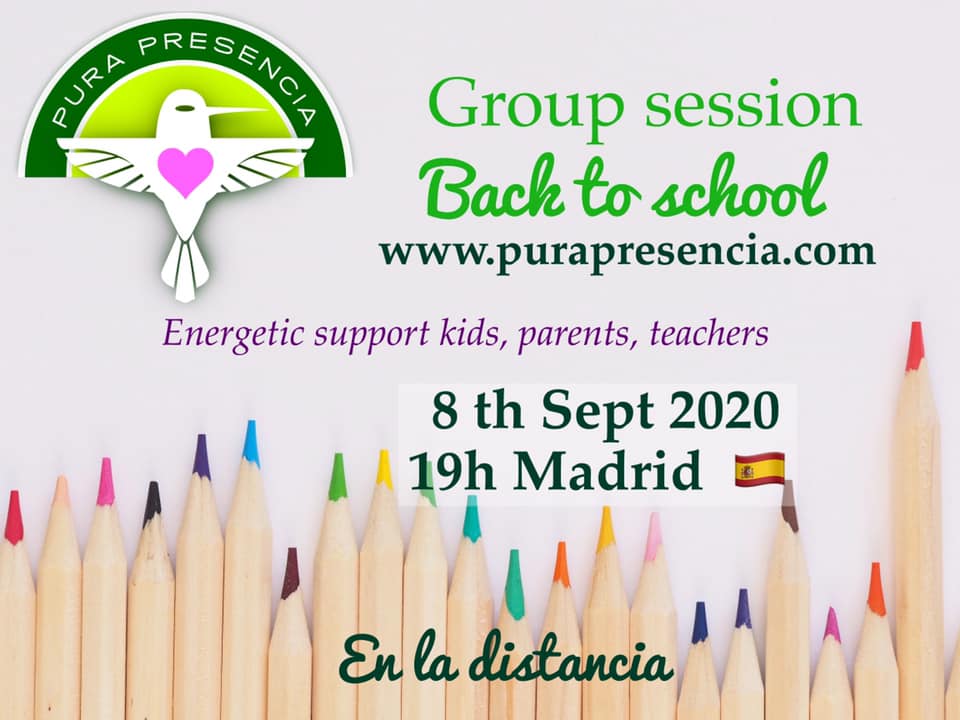 GROUP SESSION BACK TO SCHOOL
Date: 8 Sept 2020
Time: 19h Madrid Spain Session in the distance (calculate your time zone)
Who can participate: Parents, teachers and through parents, children To protect the privacy of children, you can sign up only parents and we will focus on your children or if you want to initial the children so we protect their identities.
LINK TO SIGN UP in FACEBOOK:
https://www.facebook.com/BajpendulosSpain/photos/a.541364979369299/1583340948505025/
LINK SIGN UP IN YOUTUBE:
https://www.youtube.com/post/UgxBSy3Heq7-IhLbXO54AaABCQ
Session purpose:
Going back to school is being more complicated than other years due to the situation arising from the "bug". Either because there are parents who fear contagion, either because of media pressure, or because there are parents who deep down wish not to send their children to school, or because of the tension of the teachers, the new measures at school. ..the fact is that there is tension in the environment and fear. This session is focused on relieving the tension as far as we can go, minimizing the negativity and density derived from this situation so that parents, children, and teachers can go through this experience in the most balanced way possible for their subtle fields.
Session facilitated by Barbara Meneses, Pura Presencia, Baj-Pendulos Españas, session free from ties,
What to do before the session:
You can decree that both you and your children (those under your custody under 18 years of age. Those over 18 years of age decide for themselves whether to participate in this session or not) that you are open to receiving only the best of this session for your highest good. .
What to do after the session:
drink water, rest.
Blessings,
Barbara meneses
www.purapresencia.com