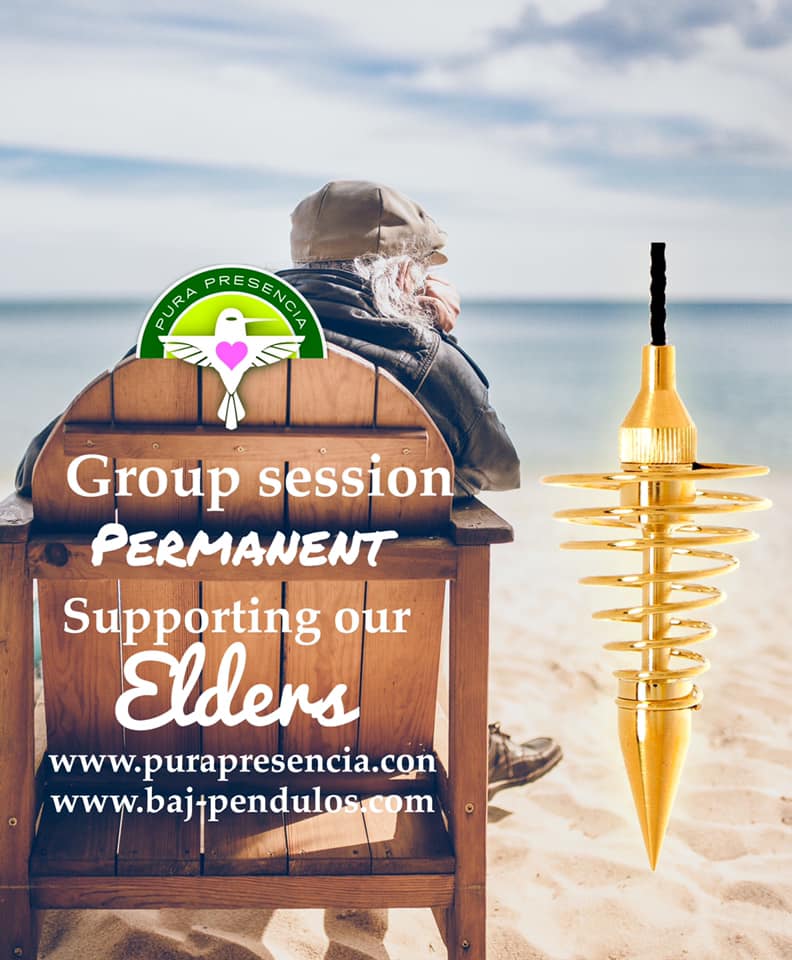 GROUP SESSION SUPPORTING THE ELDERLY DURING THE CURRENT SITUATION.
Date: 27 Sept 2020, time 19h in the distance
Support session for all the elderly, especially those who are confined to their homes or in residences with limited contact and human warmth from their family and friends. Those who wish to participate with their prayers, energy harmonization techniques can do so simply by focusing on this image and transmitting for the greatest good of these people, the most benevolent energies in support of the elderly. Thank you! We will hold a group session for them, attending to those needs that we perceive from the "group".
Happy Sunday,
Barbara Meneses
www.purapresencia.com
ELDERLY GROUP SESSION RESULTS
We have finished the session for the Elders of the whole world confined in residences and isolated without the possibility of seeing their relatives who have them. We have worked with the Archangels Pendulum, Magdalene and Mahasiddha working with the energy of the Cherubim, Divine Mother, Magdalene, Light Divine We have worked eliminating negativity from their fields, enhancing their connection with the source, energetically helping their health improvement as far as it could go, working with Forgiveness for themselves, towards others and enhancing their fullness.
We hope that the benefits of this session will relieve and help our seniors. These sessions are held with the utmost respect and gratitude to the men and women who walked before us on this plane of existence and sowed so that we could reap.
Blessings to all, happy Sunday Barbara Meneses