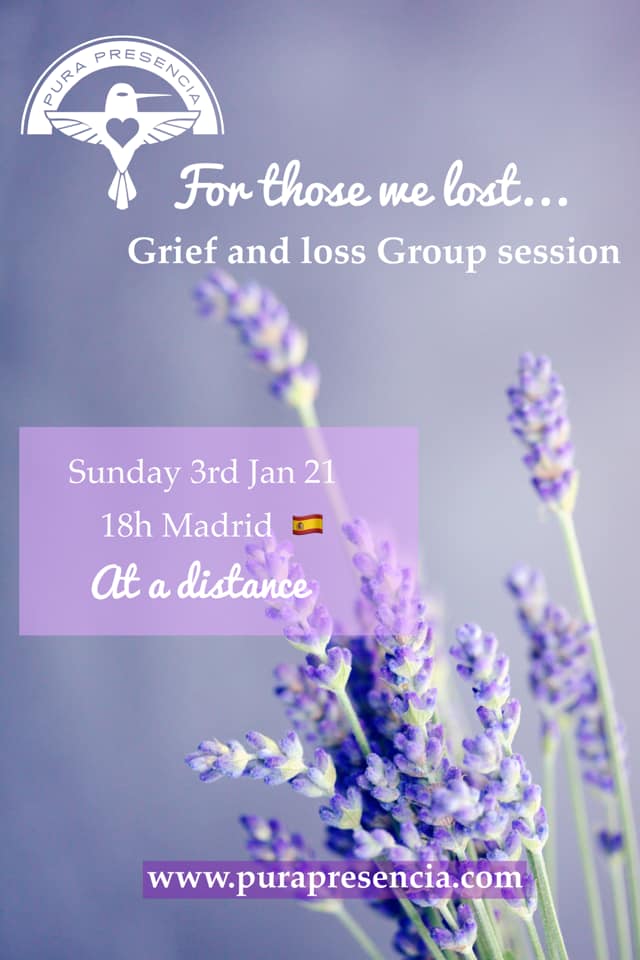 GROUP SESSION GRIEF AND LOSS
For those we lost, for those who lost someone…
Date: January 2, 21, at 6:00 p.m. Madrid Spain (calculate your time zone with online time converter)
Who can join: all those who feel they need support for a loss either from this year or from other years.
Sign up at this FACEBOOK link: https://www.facebook.com/BajpendulosSpain/photos/a.500993363406461/1691844847654634
Or in this YOUTUBE link:https://www.youtube.com/post/Ugw9q1YI2RmrlPklljF4AaABCQ
What to do before the session: decree that you open yourself to receive ONLY the best of this session if it is for your highest good
What to do during the session: you can be in relaxation or continue doing your things knowing that you will receive energetic, emotional and spiritual support.
What to do after the session: drink water and rest.
Organize. Barbara Meneses, Pura Presencia Baj-pendulos, session free from ties for the greatest good of all.
Happy new year everyone! Blessings!!!
www.purapresencia.com