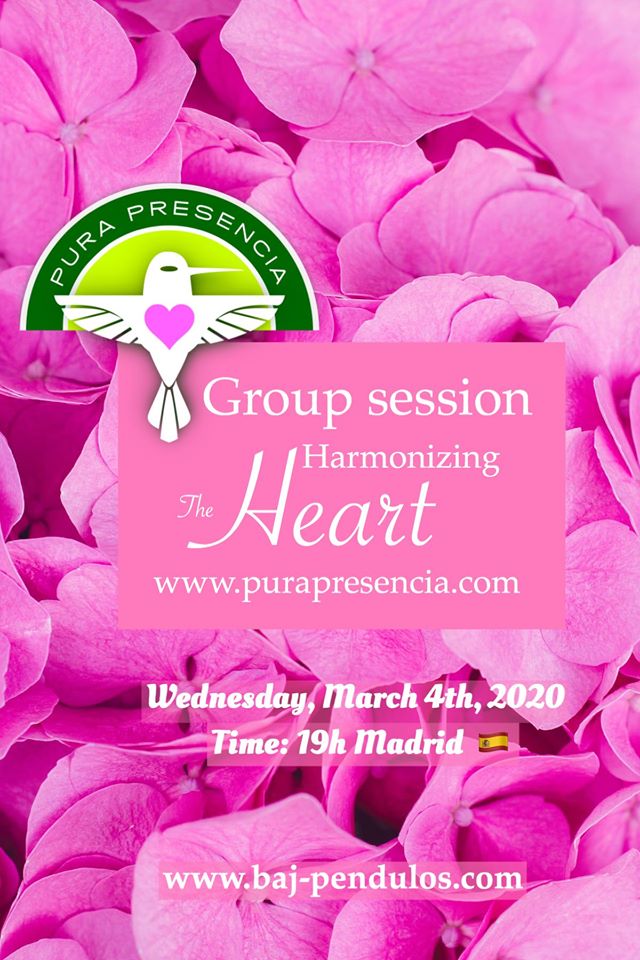 Free Group Session
HARMONIZING THE HEART
Date: Wednesday 4th March 2020 at19h Madrid Spain time
AT A DISTANCE SESSION
We will be working with Divine Mother and the Divine Feminine very present these days in the subtle planes to perform this group healing session supporting the harmonization of the Heart. There are massive changes underway and our hearts need to recalibrate to these new windows of opportunity that are coming our way. Our hearts are awakening to very ancient trauma and disconnections from the Love that Is and according to the Divine Mother, we need a little help and hand. Such is the purpose of this session.
Who can participate? Those who write their name under this post in Facebook  or else sign in through our Youtube post.
If you add friends and relatives ask for their permission. Children and under-aged ones need permission from their parents.
We do not answer individual sessions after this session. Be aware that this session can be emotional and there could be tears and other reactions to the healing work done. It is all good but we need to be gentle with ourselves. If you do not like such a possibility of emotional reactions after the session do not inscribe yourself to this work.
Session facilitated by Barbara Meneses (purapresencia.com) Baj-Pendulos Spain