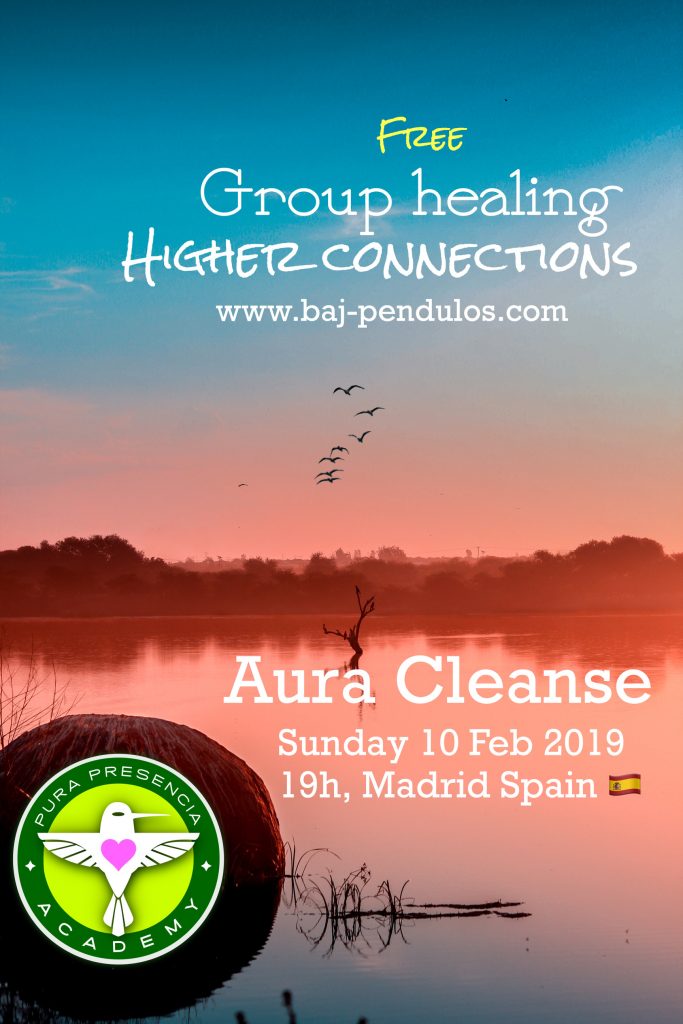 FREE GROUP SESSION
Cleaning our Higher Connections
Session´s goal: To clear through an Auric cleanse our higher connections to Higher Self, Higher Aspects, Higher subtle anatomy, plus extra GROUNDING
When: 10th Feb 2019 at 19h Madrid Spain time
Who can participate: Adults who have given you their express consent
How to participate: Write your name under the original post of Baj Pendulos Spain facebook.
Caution: You might feel dizzy after the session. Rest, drink plenty of water.
We do not answer personal questions from this session. If you want an individual service you can book our private individual sessions performed at a Distance.
Have a look at our website for Treatments and Sessions:
https://www.baj-pendulos.com/…/p…/pendulum-healing-sessions/
Organizer: Barbara Meneses /Baj Pendulos Spain
A session free of attachments, performed taking into account the Highest Good of the Group, in balance and harmony with Life and Nature.
—————–
www.baj-pendulos.com