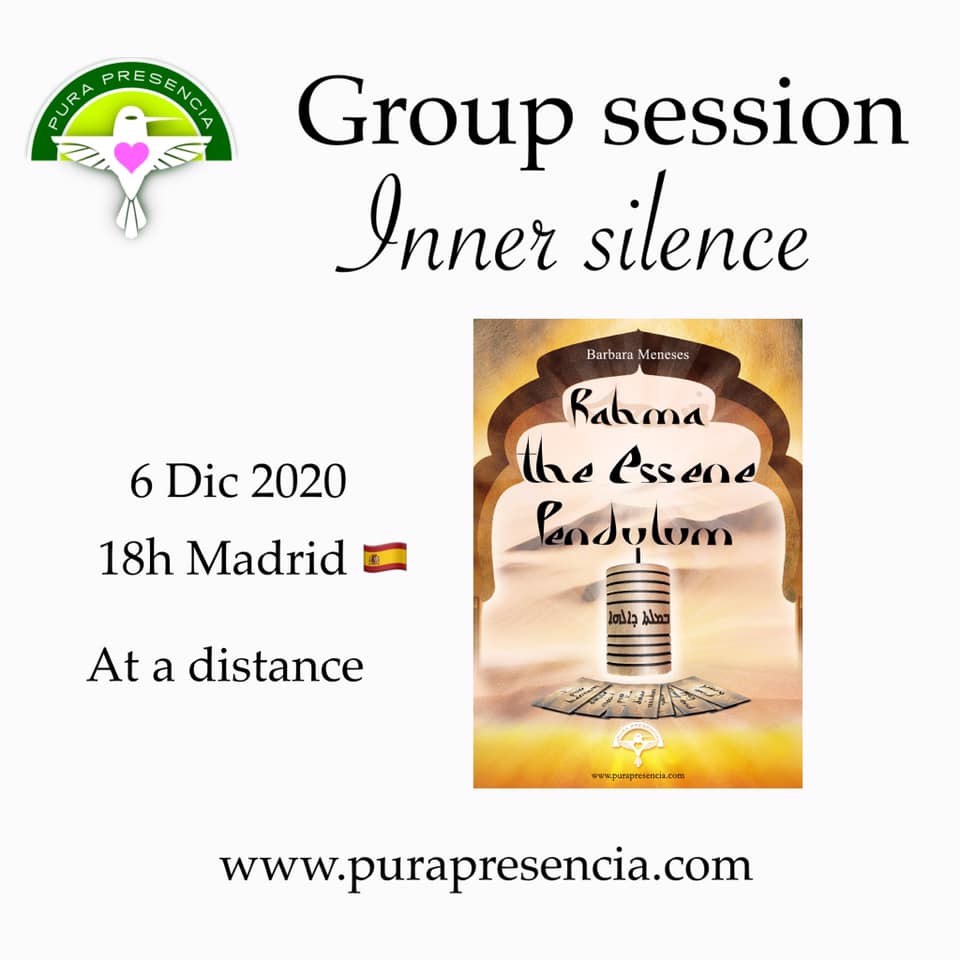 GROUP SESSION INTERIOR SILENCE
Date: Sun 6 December 2020 at 6:00 p.m. Madrid Spain
Calculate your time zone although you do not need to be aware of the session (Use an online time converter). You will receive the benefits of the session if you sign up.
Session Purpose: To facilitate the Inner silence of the entire energy field of the person, her mental, emotional body, and her other subtle bodies in order that she can rest from the deafening noise to which we are subjected daily, a noise that is not only physical and audible, but also inaudible, vibrating noise. We will work with the Rahma Pendulum, the Essene Pendulum.
Who can join: All those who write their name under the original post in the following FACEBOOK link. Or else through our YOUTUBE community page
Ask permission from those you add to the list.
Organized by: Barbara Meneses, Pura Presencia Baj-pendulos. Session free of strings for the highest good of all.
What to do before the session: decree "I open myself to receive ONLY the best of this session as long as it is for my highest good, thank you". Giving thanks is important we are very lacking in gratitude, sadly and the subtle world resents it.
What to do after the session: drink water and rest.
www.purapresencia.com
www.baj-pendulos.com