FREE GROUP SESSION LIGHT AND LOVE BATH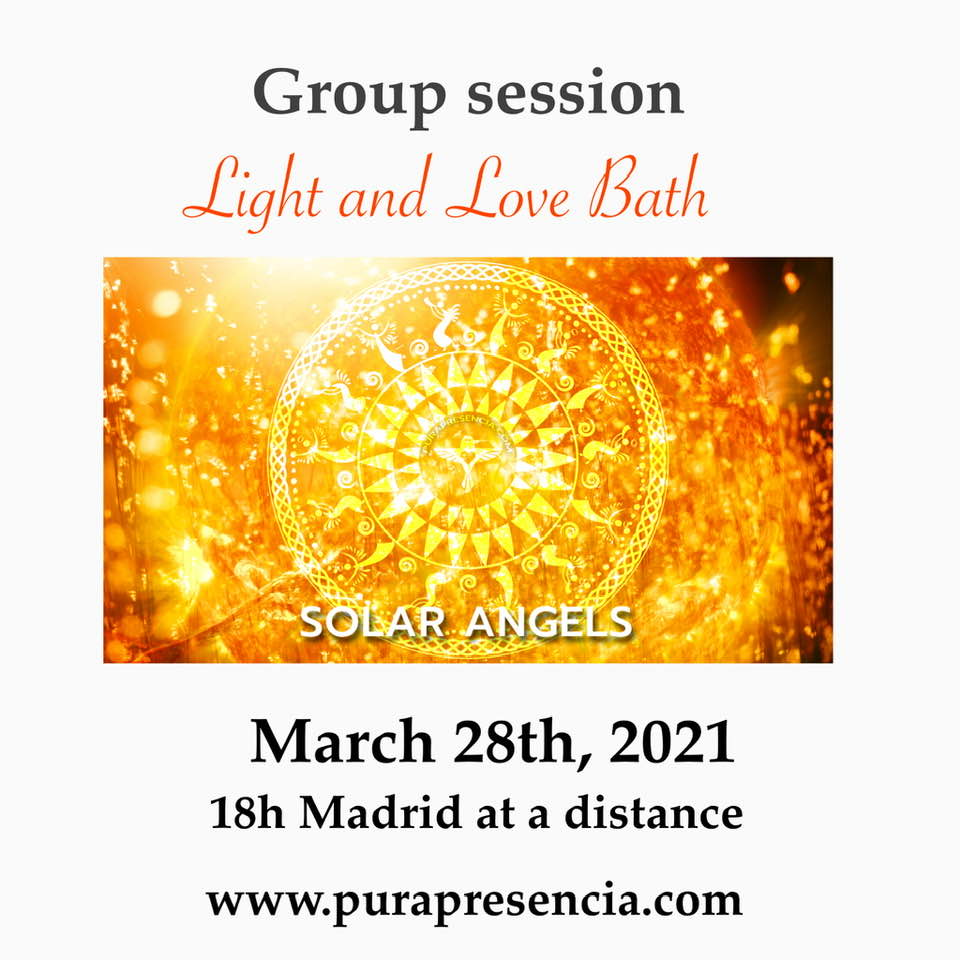 When: Sunday 28th March 2021 at 18h Madrid Spain time (calculate your time zone if you want to be "present" during the session at a distance)
Who can sign into the session: those who write their name under the FACEBOOK POST or else the YOUTUBE POST. Ask permission if you add someone else.
Purpose of the session: Help those in need of Divine Light and Divine Love to help them in their path
What to do before the session: you can decree that you open yourself to receive ONLY the best of this session if it is for your highest good.
What to do during the session: you can carry on with your daily plans knowing we will be supporting you in this session, or else you can sit in meditation, contemplation
What to do after the session: gratitud and drinking water and resting
Organized by Barbara Meneses, Pura Presencia Baj-Pendulos Spain for the highest good of all in a Spirit of loving service.