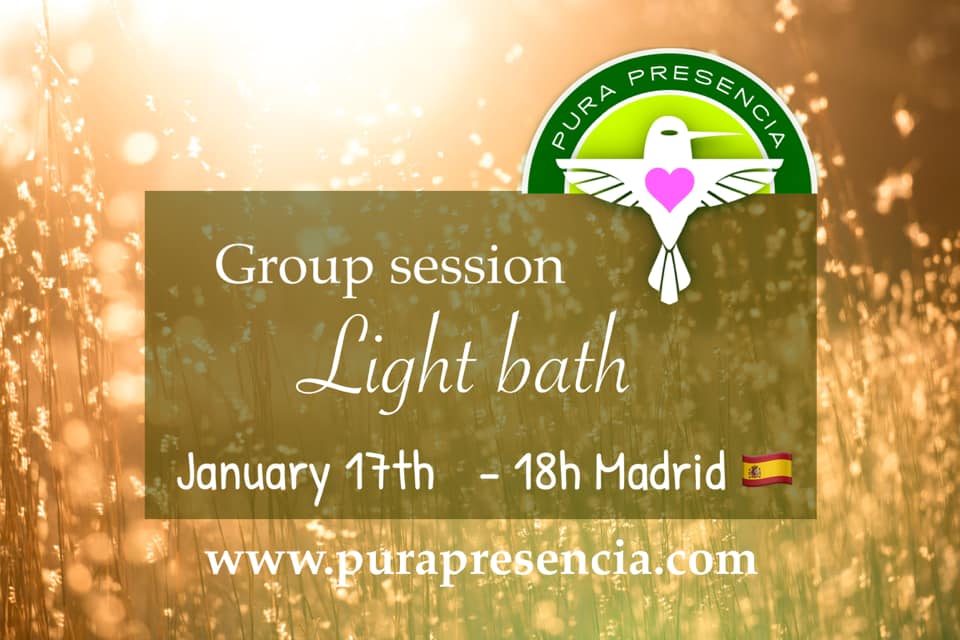 GROUP SESSION LIGHT BATH
Date: January 17th 2021, at 18h Madrid Spain time, calculate your time zone with time converters online
Who can participate: those who sign in through the FACEBOOK LINK or else the YOUTUBE LINK
Session purpose: to support vibrationally those signing in, transmitting Divine Light onto the areas of their lives that are most needed.
What do do before the session: decree or state that you open yourself to receive ONLY the best of this session for your highest good
What to do during the session: You may continue your daily life knowing you will receive the benefits of this session or else you can choose to medidate or be in a receptive state receiving the transmission.
What to do after the session: drink water, rest
Organized by Barbara Meneses Baj-pendulos Pura Presencia free of attachments.
www.purapresencia.com
www.baj-pendulos.com/en