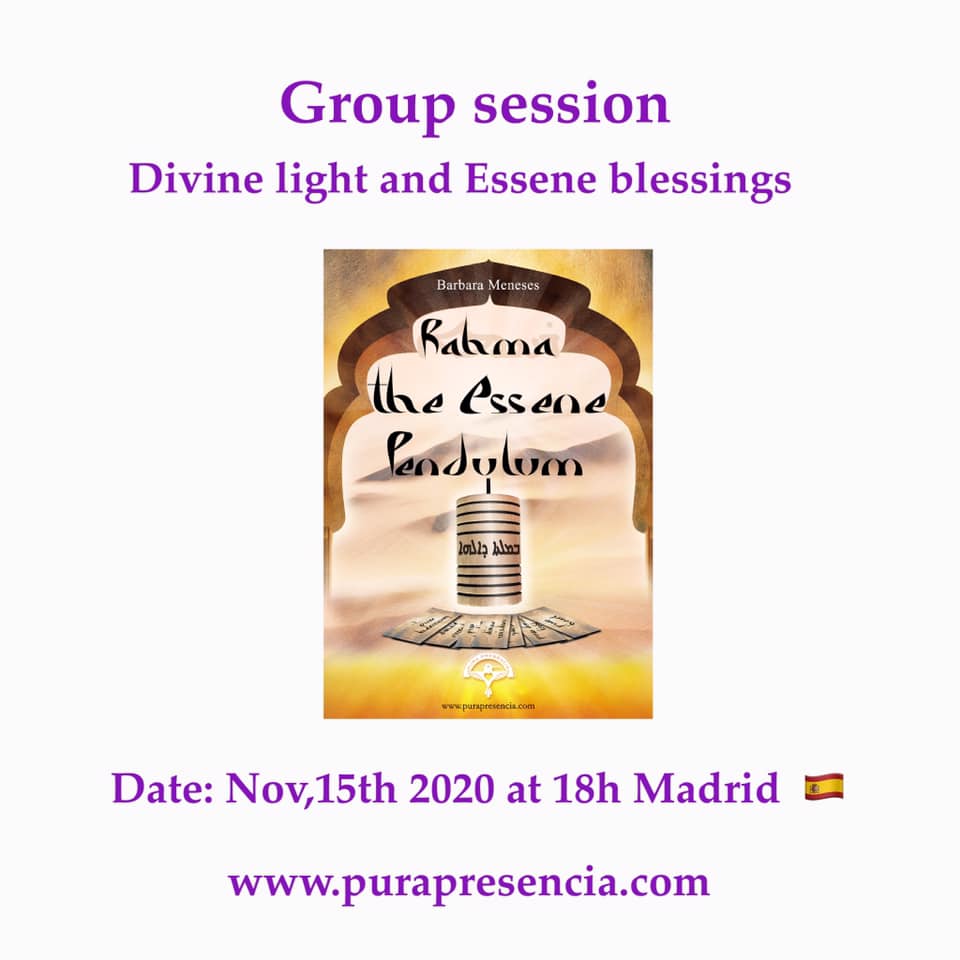 GROUP SESSION DIVINE
LIGHT
AND ESSENE BLESSINGS BATH
Date: Sunday 15 Nov 2020 Time: 18h Madrid Spain (calculate your time) Group session in the distance
All those who leave their name under the original post in the following link in Facebook:
OR ELSE this Youtube LInk:
Ask permission to those who target.
help people at a spiritual vibrational level through this transmission of Divine Light and Essene blessings, spiritual blessings that raise our frequency, our spirits, bless everything in our life.
What to do during the session:
Simply open to receive it, we can hold an intention such as "I open myself to receive ONLY the best of this session if it is for my highest good, free of ties, thank you".
What to do after the session:
Organized by: Barbara Meneses, Pura Presencia Baj-Pendulos free session of ties for the Greater good of all.