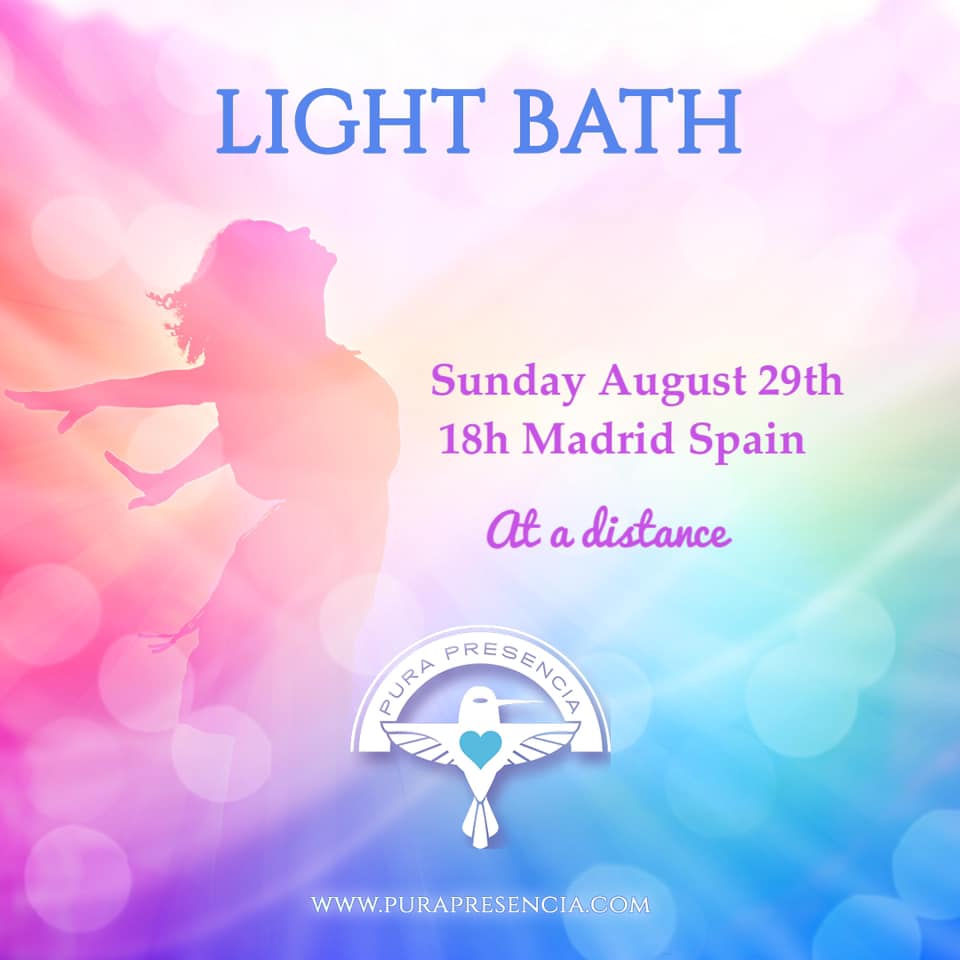 GROUP SESSION LIGHT BATH
Special session focused on the liberation of fears
Date: Sunday 29 August 2021
Time: 18h Madrid Spain
Session in the distance (It is not recorded or live or live)
Who can participate: Anyone who signs up under the original post at the following FACEBOOK  link: OR ELSE on YOUTUBE´S COMMUNITY POST
You can also sign in through our Instagram account on the image corresponding to this session
If you point to other people, it must be with their express consent.
What to do before the session: decree that you are ONLY open to receiving the best of this session.
What to do during the session: You can be doing your daily activities knowing that you will receive a transmission of energy and pure Divine Light.
What to do after the session: drink water and rest
Organized by: Barbara Meneses, Pura Presencia. Free session free of strings for the highest good of all.
www.purapresencia.com