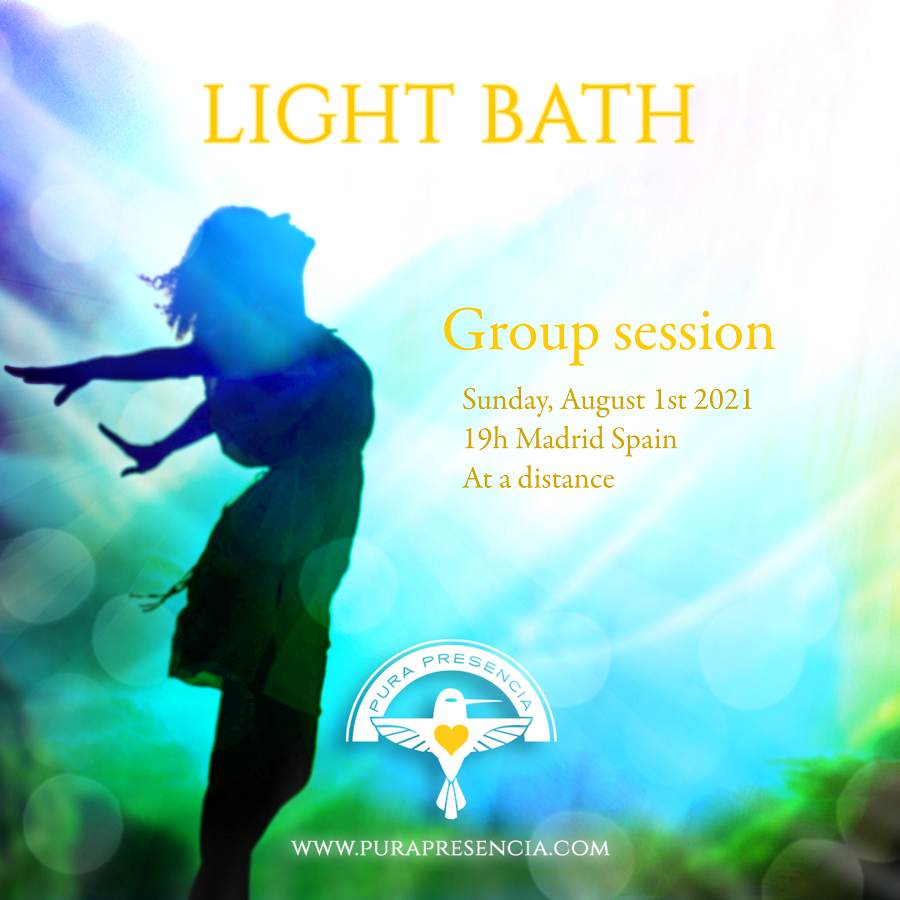 Group session: Light
Bath
transmission
When: Sunday August 1st 2021
Time: 19h Madrid Spain time (calculate your time zone if you want to be tuned in)
What is this about: a free energy transmission of Divine Light and other luminous frequencies to help us in all areas of our life.
What to do before the session: State that you ONLY want to receive what is best for your highest good of this session.
What to do during the session: You can meditate, contemplate, be in a relaxed state or else carry on with your daily activities knowing you are receiving an energy transmission.
What do to after the session: drink water, rest
Organized by: Barbara Meneses Pura Presencia, free of charge for the highest good of all.