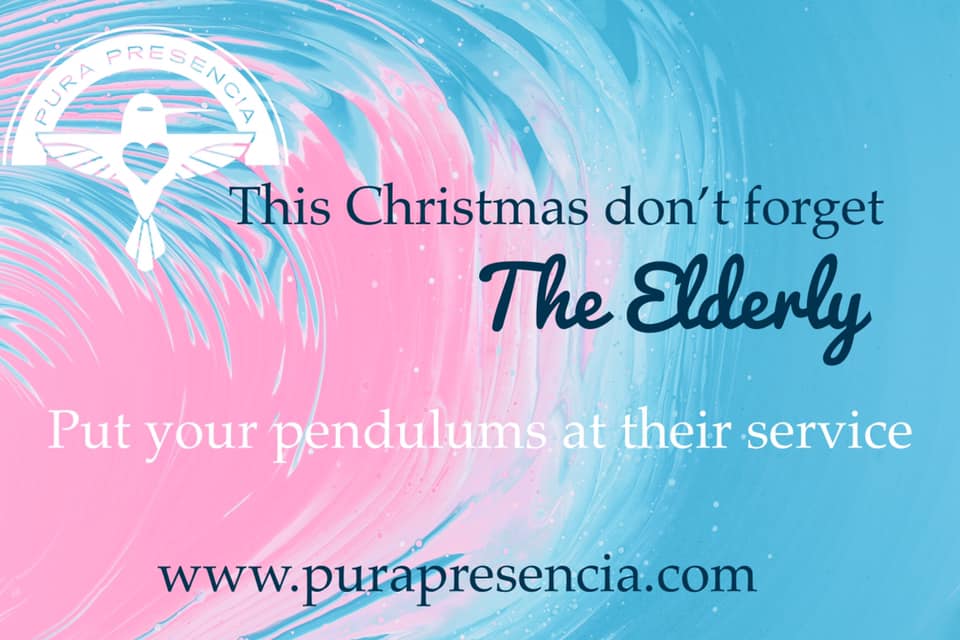 This Christmas there will be elderly kept in confinement without being able to visit their loved ones. Some of them have been confined almost all year, and some under very difficult circumstances. We have been offering to them free group healing sessions during this year and we would like to ASK YOU to put your pendulums in their service and think of them this Xmas time, sending them ALL the love and the Light you can offer them.
Remember, one day we might be the ones in a nursery home, alone, abandonned at our mercy in the misdt of so called global crisis, unable to understand why we can´t leave our rooms, or being sedated unmercifuly because there is no proper medical assistance.
Let´s think of them and send them our very best. They deserve it no matter what.
In my case, the Elderly will be included in tomorrows group session.