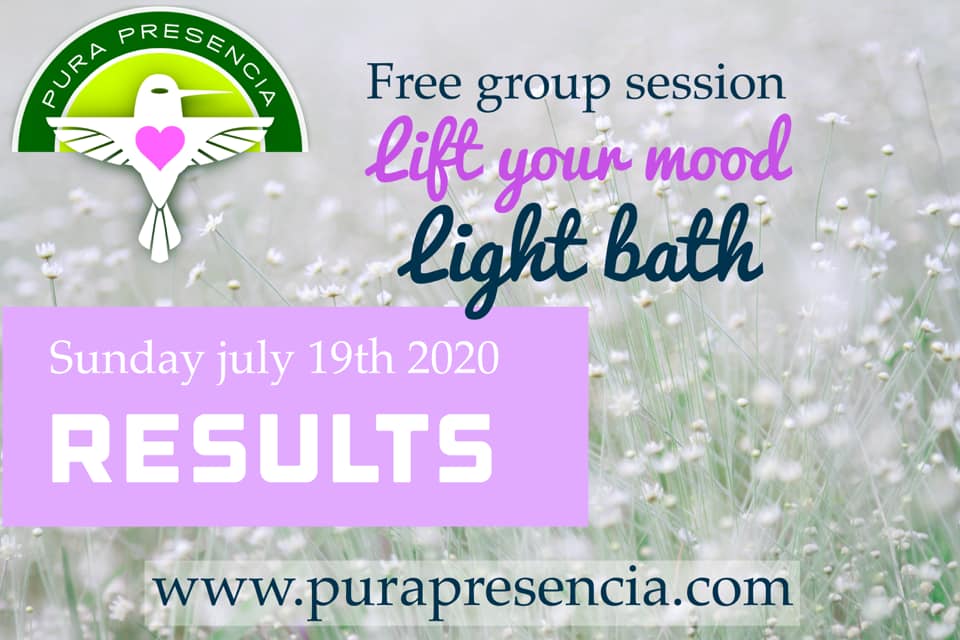 LIGHT BATH SESSION RESULTS
LIFTING OUR MOOD UP July 19, 2020
We eliminated the negative consequences of the black magic rituals that we detect these days against Humanity in the group with Pendulum Exor.
We removed miasms in the group with Pendulum Anti Miasms We transmit Divine Light with Pendulum Archangels, Siddhi Pendulum and our own connection to Divine Light.
We transmited Diamond Light, Diamond Light Pendulum, Diamond Light energy transmission.
Serotonin 5http transmission with Happy pendulum
Transmission three frequencies assist with past memories in order to recap, synthesize experiences, integrate.
Transmission frequencies to neutralize dense energy adhesions and promote our liberation of them Transmission of protective frequencies of our essential energy against external aggressions
Antidepressant frequency Acmodynamized ywith Antenna Lecher
At the end of the session we received a message from Archangel Uriel, messenger of the Fire of Source:
"We transmit happiness to your lives as an invitation to which you can open the door if you wish." I open the door to full happiness within, regardless of what happens outside me."  Get used to living from the inside to the outside and not the other way around, following the dictation of the outside. You are sovereign, exercise sovereignty from the inside out with Mastery. We bless you in the Love and Light of Source ".
Drink water, rest
Blessings
Barbara Meneses
purapresencia.com baj-pendulos.com