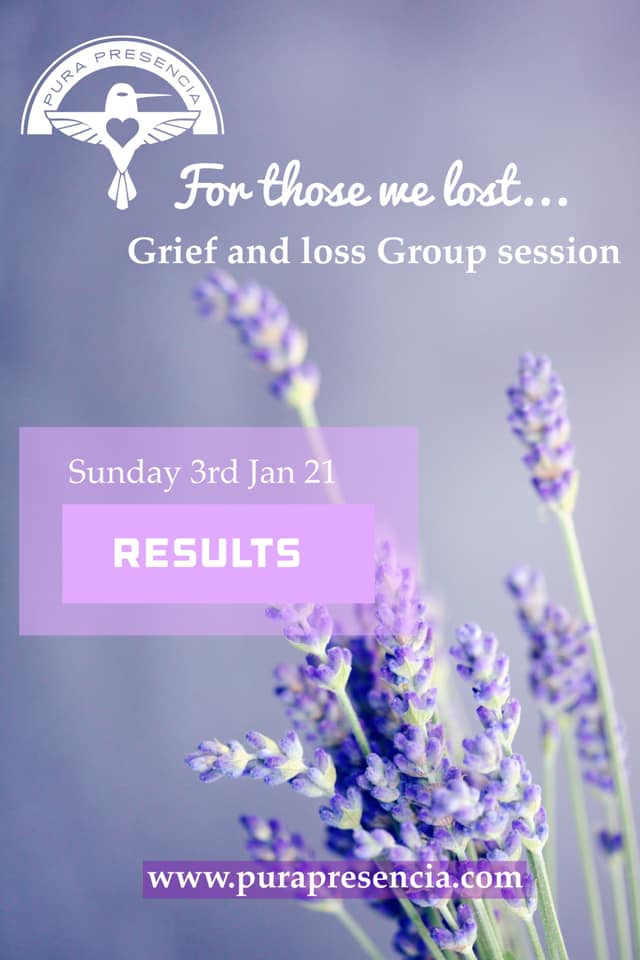 We have worked with the Esenio, Oniris and Mahasiddha pendulums Those people actively suffering a grieving situation, pain due to loss were suffering it in a 9 out of 10 before starting the session We have worked to release encapsulated crystallized memories, to undo non-beneficial structures around the situation that caused the loss, undoing unhelpful images, cleaning the psyche, promoting the healing of our masculine and feminine aspects, cleaning waste, promoting the integration of lived experiences, perfect harmony, peace, and providing healing at an emotional and mental level , energetic, and soulful. At the end of the session the level of loss pain was reduced to 1/10 although it does not mean that it will always remain there, as it will oscillate. We hope we have helped you cope in the best possible way the situation you are experiencing and that those who signed up without actively suffering a loss but felt simply b Young spirits, have also been able to benefit from this work and feel more harmonized, serene and at peace.
Drink water, rest. If it is cold, drink hot water … it is very comforting and helps you finish releasing what is still to be released.
Session organized by Barbara Meneses, Baj Pendulos Pura Presencia free from ties for the highest good of all including Earth and all kingdoms.
www.purapresencia.com
www.baj-pendulos.com