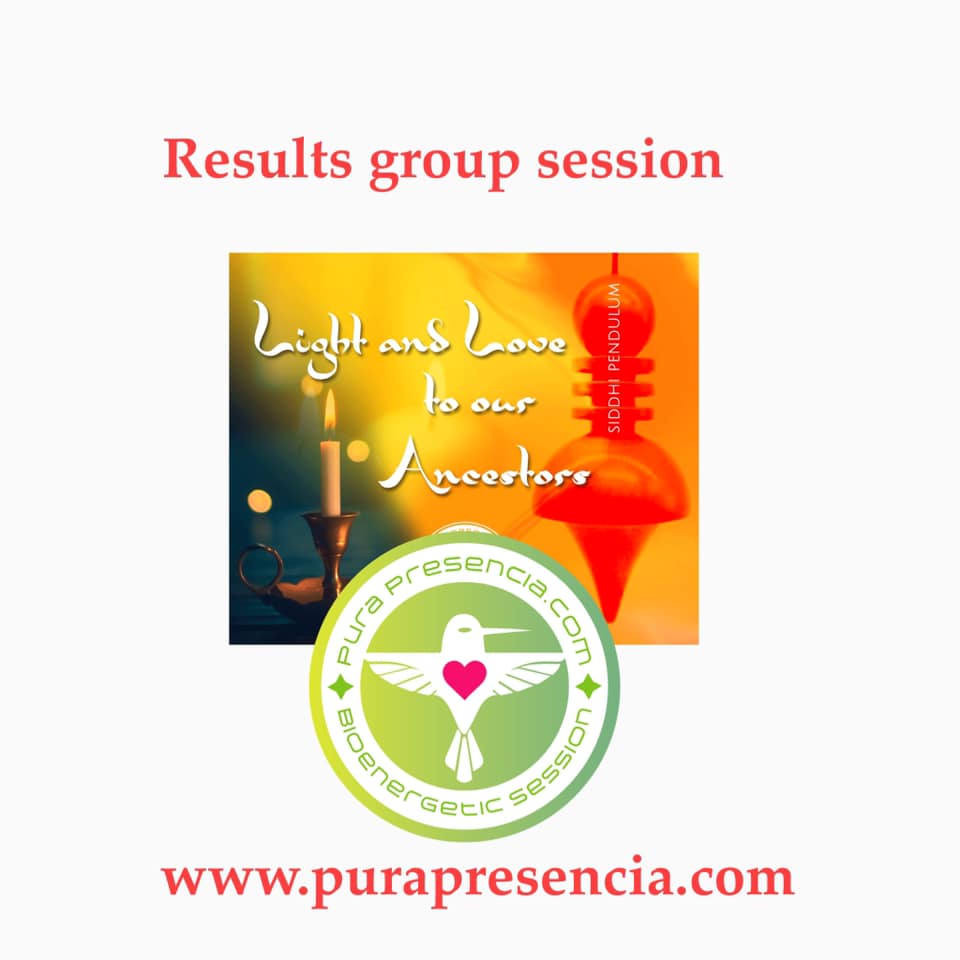 ANCESTORS GROUP SESSION
We have transmitted Light, Love, healing energies to 12 generations of the female lineage and 12 generations of the male lineage of each participant.
It was a long process.
Once finished, we harmonized the relationship of each participant with their ancestors with the Ho 'Pendulum and the vibration-medicine of Love, one of the most lacking in the relationship between the participants and their distant and close ancestors.
At the end of the session, a representative of each of our ancestors spoke on behalf of all of them and this was the message for the group of participants:
The message was received in Spanish, here is the translation into English:
"We are happy to see you remember us. We are part of your life in the same way that the roots of the tree sustain it. We appreciate the help received today and we hope that the same help reaches you through reconnection with us, your roots. Know that we support you and that we know that you go through difficult times at present, but that, without a doubt, you will overcome triumphant because you are the best of the tree and within the roots that we are, we support you. Do not forget us and walk upright in the life that you had to live in the same way that we walked with the strength of our Soul. Be happy, live without fear. We love you, we are with you ".
Drink water, rest
Session organized and held by B. Meneses, www.purapresencia.com for the greatest good of all free from ties.